THIS SITE IS BEST VIEWED ON THE FULL PAGE OPTION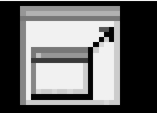 Welcome to the Kilcrea Abbey Friary Web Site, this site features  a comprehensive history of the abbey and a picture gallery highlighting one of the lee valley's most impressive historical site, browse the contents section below, and enjoy.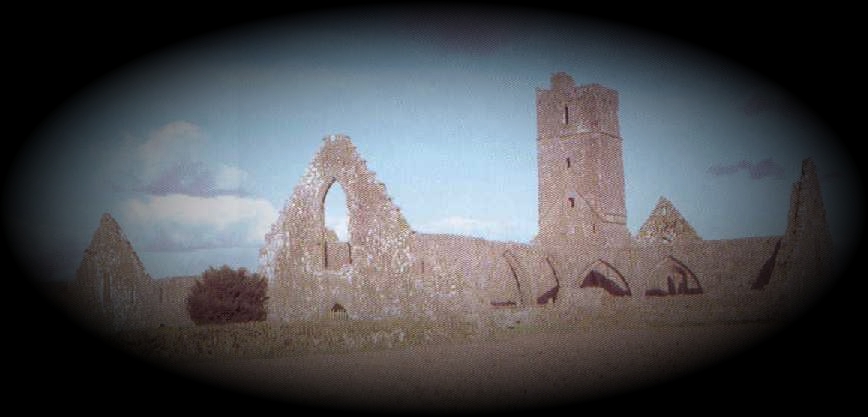 INTRODUCTION TO THE ABBEY
Kilcrea friary is located in the barony of Muskerry, Co. Cork, a short distance west of Cork city (111.2). It was founded in 1465 by Cormac Laidir MacCarthaigh.While 1465 is the generally accepted foundation date, dates of 1470 and 1478 are also on record for the friary. It is strate-gically located in the rich valley of the Bride River, which runs close by on its north side. The approach to the friary from the northwest is both picturesque and unusual. Travelling over a hump-back bridge, from which a splendid view of the site is to be had, a short walk along a tree-lined grass avenue brings one to the west doorway of the church. In the fields to the west of the friary stand the ruins of Kilcrea castle which was also built by the friary's founder. The friary was founded for the Franciscan Observants and now stands in ruins. While it has been abandoned for a long time its turbulent history, the impressive survival of its buildings and the stories and legends about those who were associated with it will ensure that it continues to hold an important place in the history of Munster. In order to appreciate its history it is firstly necessary to understand the development of the Franciscan Order, from its origins in Italy to its introduction into Ireland.







FOR MORE INFORMATION ON THIS SITE OR TO SUBMIT PHOTOGRAPHS OR ARTICLES PLEASE CONTACT ME AT THE LINK BELOW