"I stepped down into the most hidden depths of my being, lamp in hand and ears alert, to discover whether in the deepest recesses of the blankness within me, I might not get a glint of the waters of the current that flows on. With terror and intoxicating emotion I realised that my own poor trifling existence was one with the immensity of all that is and all that is still on the process of becoming". (Pierre Tielhard de Chardin.)

Kilflynn, or Cill Flainn as it would originally have been called, means the church or oratory of Flainn. This may be linked with the O'Flannan tribe who, along with tuatha Ui dThorna, gave their name to the rural deanery of Othorna and Offlannan in the twelfth and thirteenth century. But the more commonly held belief is that the village is called after St. Flanainn, the hermit monk. Today, the areas of Kilflynn and Abbeydorney continue to form a single parish though both communities have separate and unique identities. This diversity is perhaps best illustrated by the existence of two separate hurling clubs within the one parish.
In 1999 a community group formed to plan a documentary project for the year 2000. Our aim was to document the events, families, environment and buildings of the area photographically throughout the year and commemorate the work with an exhibition and the publication of a book of the most significant images. What began as a project, quickly developed into a most exciting and creative adventure. Under the guidance of Eileen O'Leary we sought to learn photographic skills, by journeys we have achieved that and so much more.
We are greatly indebted to Eileen for the enthusiasm and creativity with which she approached her task. As the year has progressed we have responded to her urgings and been truly amazed at the visible progression of our work. With each new assignment our minds echoed to her words of wisdom; remember to focus, watch for the light, capture the moment, but more importantly we began to understand the nature of documentary photography which is not simply about technique, but also about engagement. This fresh approach enabled us to engage with our community, to hear their story, to share their emotions and only then to capture these images.
We have travelled throughout this area from the highest peaks to its secret places, and all along our journey we have been received with great warmth and openness. We thank the community for embracing our project, especially those who have allowed us to share their private moments, and to the many who have facilitated us at public gatherings. If a picture paints a thousand words then the Kilflynn Millennium Photography Project has created an encyclopaedia for this special millennium year; our only disappointment is that you the reader are unable to view the full extent of our work (16,000 images) but our intention is to create an archive that will be preserved locally for future generations.
Finally, I would like to thank all the members of our group for their commitment to the project and for the fun and laughter we have had along the way. In a modern world where individuality and personal autonomy are highly valued, and where community is sometimes seen as the valley of the squinting windows, we hope that the content of this book will cause the reader to question such narrow perspectives. Rural life is built on simplicity rather than sophistication but its quality is based on the selfless efforts of individuals to enrich the lives of their neighbours.
Pat O'Donnell




The participants in the Kilflynn Millennium Photography Project;

Eileen O'Leary, Project Director,

Moira Cronin, Paudie Dineen, Willie Keane, Mary Leen, Nora Hayes, Patricia Lynch,

Patrick E Lynch, Aoife McAuliffe,

John O'Flaherty, Paul Sexton, Kathleen McAuliffe, Mary McCarthy, Maureen Weir,

Pat O'Donnell.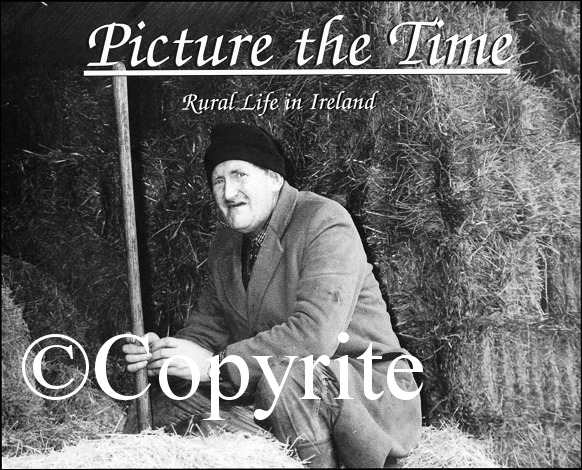 Michael Brown takes a break from piking hay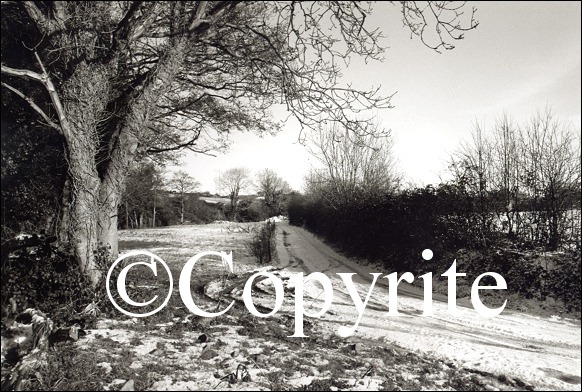 ..............