My days as a budding rock star! Some MP3's and Streaming Audio of perhaps the very best unsigned Irish band of all time... Check it out and make your own mind up...

New bit!!! Added 8 July 2001
---
A particular interest, nay obsession of mine, the European air war of 1914-18, can nowadays be experienced practically first hand by many fine computer simulations, not the least of which are 'Flying Corps' or even 'Red Baron II', prompting me to be moved by the Muse to produce my own small telling of a unique chapter of history. Clamber into the cockpit of the death-trap of your choice at Dawn, 1917, or even have another look if you haven't been there recently, it literally grows in telling...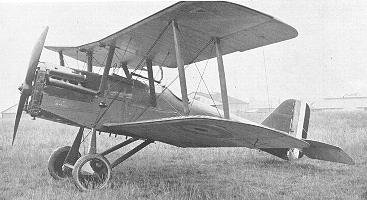 New bits 19 May 1998!!!
And, what can I say? I'd asked here that if anyone could tell me the tune to The Song of The Dying Aviator, or even to suggest one, then I'd be much obliged.
Well, no sooner said than done!
John McKeon, who incredibly only lives down the road in Limerick, not only knows the song well from his days in the RAF, but if you drop him a line he will actually sing it to you over the phone! Just make sure you have a bottle of Stingo close to hand first...
Added 26 November 1998
Have a squint at the song either way...
---
Clare Anti-Incinerator Campaign

Órla Ní Éilí, a friend of mine, has all her life campaigned selflessly for people and the environment, and in her current fight against the installation of an industrial toxic waste incinerator on the outskirts of Ennis, is now looking at a potential £300,000 in legal costs since the failure of both her appeal to the High Court and her recent appeal to the Supreme Court to block the licencing of the incinerator by the Environmental Protection Agency, of all people.
I've done up a bit of a page for her, setting out the situation, and showing how you can help too...
Go there now!!!
Totally revised February 27 1999
---
Ennis School Project

A recent and welcome development in Ennis has been the opening of a new multidenominational school, run along the lines of the 'Educate Together' ethos, and as my Isaac is one of the 'founder members', having started there in September 1998, and Sophie in 1999, you can check it all out at some pages I've done out for them. It's looking good so far, with at least 20 children there at the opening day, and now two years later looking to start in September 2000 with over 100 children!
Added 1 September 1998, updated and completely redone 4 July 2000
---
The results of my first venture into the tawdry world of commerce are here for all to see. In other words, I GOT PAID FOR IT! YES!!!
A few bob and a bottle of Powers...

I never thought I'd ever say this, but, click on the banner and see what you think of it all.
New bit!!! Added 26 November 1998
And then there's this other much more lucrative venture back into the distastefulness of cash rewards, a site to gladden the hearts of tyre-kickers everywhere! Click on the banner below for a ramble through the very wonderful selection of new and used cars at Ashline Motors, main dealer for SEAT cars in Clare...

With thanks to Fiona for the nifty graphics... Couldn't have done it without ye girl!
New bit!!! Added 17 May 2000
---
There's a personal pic or two to be seen if you've nothing better to do than wait for the damn things to load... New pics!!! Added 17 August 1999. Brace yourself!
Then there are a few more there now, two groups of pics, since 3 January 2000, one or two here for all the 'Quiet Man' fans out there, and a nice few pictures of the bit of a flood we had at Christmas here ...
More to follow anon, (anyone for home-brew?) but while you're waiting, why not stick something into the Guestbook..., say hello, leave a message, ask a question, make a statement, start a fight, anything! After all, we are nothing if we do not interract, for are we anything more than the sum of our interractions?
Or if you're really stuck for human contact, drop me a line or whatever...
---
And talking of interraction, by popular request I've given the chop to that bloody awful Java chat thing, at last! Now THAT was staring into the abyss...
This site is intended to be fairly text heavy, so hopefully if you are having trouble reading it, I don't reaallly have to tell you anything about hitting the 'font' button, sure I don't? Hi Denzil!
Especially now that I've discovered how to make the text bigger in the first place!
Lastly for now, for a comprehensive listing of just about everything to be or to do in County Clare, have a ramble along to the WWW Guide to County Clare
Page Last revised: 8 July 2001