Albert Lee - News
With occasional contributions from Albert himself!
Mail your reports or reviews to ooconnor@tinet.ie
Also keep an eye on the Albert Lee message board at iMusic.
---
Michael Johnson
President Riff Interactive
July 17th '99
Riff Interactive and Intellijams will feature a live guitar lesson event with Albert Lee October 17, '99. You can chat with the man in person and get a live guitar lesson and it's free to all!
Here's the location of the lesson http://www.riffinteractive.com/lessons.htm and more information about the software and events.
[Check out the lesson archives for Hank Garland, Steve Lukather and more].
---
While browsing the Steve Morse web site, I found news of a classical guitar album to be released by the Windham Hill label. The lineup includes Albert and some of his contemporaries:
Albert Lee - Handel's Largo
Steve Morse - Handel's Water Music
Peter Frampton - Concerto in F Minor by Bach
John Petrucci - Flight of the Bumblebee
Marty Freedman - Meditation from Thais by Jules Messenet
Steve Howe - Bach Chantte 140
Trevor Rabin - Beethoven's 9th
Dweezil Zappa - Suites from Carmen by Bizet
Al DiMeola - Tango by Astor Piozola
Jorma Kaukonen - Pachelbel's Cannon
Mike Stern - Gymnopedie #1 by Erik Satie
Patty Larkin - T.B.A.
All of the tracks are in the can, with the exception of Patty Larkin's. For more news on this project keep an eye on the Steve Morse site and Windham Hill.
Owen O'Connor
October 1st '98
---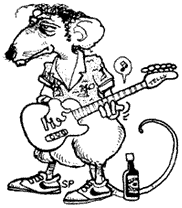 Albert Lee
Malibu, California
Sept 2nd '98
I've been sort of busy but mostly with household chores before I take off on tours again. I've been playing at the Agoura Valley Inn again recently, Dave Edmunds came out last friday and had a great time as we all did; we plan to do it again this Friday [4/Sep/98].
My summer tour with the Everly Brothers was approximately six shows. Things are slowing down on that front unfortunately. We will be doing some shows in Wisconsin and two weeks in Las Vegas in November.
I start rehearsing with Bill Wyman [The Rhythm Kings] October 5th. Then we set off for Europe for about three weeks - no U.K. gigs unfortunately [click here for tourdates]. Strings & Things in the U.K. are booking clinics for me. So far I have Portsmouth Sept.28th and Crewkerne, Somerset Oct.1st.
After The Everly Brothers Las Vegas run I will return to the U.K. to start working with Hogan's Heroes up until Christmas - gigs in U.K. and Europe.
I went to see some old friends play on Sunday [30/Aug/98] at the Universal Amphitheatre here in Los Angeles - Deep Purple and Emerson, Lake & Palmer. It was a lot of fun; 10,000 people, 90% male!
I recently did a pilot for a TV show called "Dinner At Ray's". Ray Scheer used to own The Guitar Centre stores and now wants to direct his interests elsewhere. The premise is four guitar players having dinner at Ray's house, talking about their influences, history, first guitars etc., then jamming in his music room. I did it with Larry Carlton, Jeff Baxter and Steve Vai. It was great fun.
Bye for now,
Albert Lee
---
'B'-Bender prototype by Ernie Ball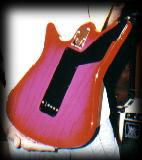 On Albert's new video "Country Legend", he demonstrates a new B-bender device fitted to his signature Ernie Ball guitar. The b-bender is operated in the same way as the old Parsons/White model (ie. by pulling on the forward strap button), but what makes this one unusual is that it's fitted to a double-cutaway body. When I asked Curt Mangan of Ernie Ball/Musicman about the availability of the b-bender, he replied:
"The guitar is a one-off built for Albert with an ErnieBall designed and built B-bender. Though the system works flawlessly, we have decided not to offer it to the general public yet."
Albert was more forthcoming with details when I asked him, this is how he replied in a fax dated 4th September '98.
"The Musicman bender or 'pullstring' as I prefer to call it was designed by Ron Saul who worked for them until recently. He used ideas from the Gene Parsons, Joe Glaser and Dave Evans designs - all of which are excellent units.

Sterling Ball wasn't keen on my playing my Tele' when I needed a pullstring so he asked Ron to put together something that would work in the small Musicman body. At first he did think it might be marketable but has since decided that mine will be the only one as we didn't think it fair to encroach upon Gene's territory as that's the only thing he makes.

It doesn't work with the whammy bar - my ideal would be pullstring, whammy and piezo bridge pickups in one guitar, perhaps it will happen."
---
New Albert Lee video now available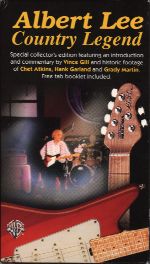 In this special collector's edition two video box set, Albert discusses the history and development of country and rockabilly guitar, including rare footage of Chet Atkins, Hank Garland and Grady Martin, with commentary by Vince Gill. Plus, Albert demonstrates the guitar styles that most influenced him, and teaches the techniques, licks, patterns and solos that he is famous for. Including exclusive performance footage of Country Boy, Evangelina, My Baby Thinks He's A Train, Till I Gain Control Again, Restless, Tiger Rag, Luxury Liner, Seventeenth Summer, Just Because, Tear Stained Letter and Tear It Up. Tab booklet included.
Running time: 90 minutes
1998 Warner Bros. Publications
DCI MUSIC VIDEO I-1044

---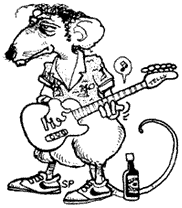 Albert Lee
Malibu, California
May 19th '98
"Hot Property!"
The Euro tour went well although it was hard work, we played nearly everynight and travelled 11,000 miles in a rented minibus and trailer. We had two great equipment guys with us but to speed things along we helped with the gear everynight. I'm used to doing my own stuff of course but after a few weeks it became hard work - twinges in the wrists & elbows! Not good for a picker of my age!! I did get the flu' halfway through the tour and had to cancel a couple of shows...
A couple of weeks ago I played a guitar festival in Soave, Italy. It's the second time I've been to Soave and it's always great fun - lots of wining & dining and great hospitality.
I've been working with The Everlys again. We did a wonderful night at the old Ryman auditorium in Nashville. Chet Atkins introduced The Everlys and also sang a song with them. The whole evening was quite touching and memorable, it was a thrill for me to be on that stage with them all & Buddy Emmons, my favorite musician!
We had bad luck a couple of weeks ago, our truck was broken into in Grants N.Mexico on the way to Vegas. I lost my 1913 Gibson f4 mandolin blacktop, serial no.14481, and a Musicman HD130 head. The Everlys lost two Steinegger Everly guitars, two monitor speakers and Phil Cranham's green Musicman bass. If anyone has info. we'd love to hear from them, no questions asked.
I'm home in Los Angeles for a couple of weeks then off to Australia with The Everlys; we play Twintowns Service Club Tweedheads NSW, The Melbourne Hilton & Sydney Hilton between June 5th - 20th I think! We have a few more things happening throughout the year, I'm sure there is an Everlys site which knows more than I. [Everly Brothers International]
Bill Wyman is looking to do more gigs this year - that was great fun last time...
Albert

---
The Half Moon
Putney, London
March 29th '98
I live just outside London, and first saw Albert in the early 70's with Head, Hands and Feet. I subsequently bought his first two solo albums and eventually caught up with him and Hogan's Heroes in 1989, I think, in a pub in East London. I have seen him many times since throughout the south-east and saw him twice recently at the Half Moon in Putney - the second time last night. I think I can honestly say that I have never seen Albert play so well or enjoy himself so much. There were even some changes to the set list last night. (A second Jimmy Webb song, 'Got A Right to Disappear'(?) and some revived stuff from the MCA albums. Perhaps this was in recognition of the re-issue of "Speechless", or as the Demon catalog says, its first appearance on CD. The encores were different too - no Tear Stained Letter, but 'So Sad' was performed before launching into 'Tear It Up'.
The crowd was good for a wet Sunday night in South London - about 200 I would say - and they all thoroughly enjoyed it. Some of Albert's solos were greeted with piercing whistles (of delight, I hope) by some of the more enthusiastic members of the audience. As usual, the rest of the band were given a chance to demonstrate their quite considerable talents, with drummer Pete Barron contributing vocals to two numbers - 'Take Me To The River' co-written with Mike Bell, and Country Comforts, off one of Elton John's first albums.
Albert played an electric blue Music Man Albert Lee guitar, complete with whammy bar, except when he played piano, and when he 'borrowed' Gerry Hogan's guitar, also a Music Man, for 'Setting Me Up'.
Nick Hutchings
---
The Purty Loft,
Dun Laoghaire.
February 28th '98
After several gigs as well as TV and Radio shows up and down the country, Albert finished the Irish leg of his tour at the port of Dun Laoghaire, conveniently close to the ferry terminus and on to Wales. The first song was an energetic start considering Albert's mic' was disconnected for the first verse. Unfazed and professional to the last, Albert played on and joked afterwards that the first verse 'was like the second only not as good'.
Hogan's Heroes shared more of the limelight this time with Peter Barron (Drummer) singing a couple songs co-written by himself and pianist Mike Bell. And world-class songs they were too. The general good humour of the band came through in their music and banter inbetween. While Peter indroduced one of his songs, Albert and Mike Bell were distracted by the air-conditioning - Peter, in a Monthy Python voice, said "Do you mind, I'm TRYING to tell a joke". We all laughed, but I guess you had to be there.
As usual Albert segued 'Country Boy' onto the end of another fast-tempo song and, as usual, we didn't see it coming. I think the preceding tune was 'Tiger Rag' - it's all a blur at this stage. I always get the impression that he feels obliged to perform Country Boy and gets fed up with introducing it, he still seems to enjoy playing it though, and seemed genuinely surprised at the audience's reaction to the song.
After all these years Albert still borrows from Rodney Crowell's repertoire - this time he included a sensitive rendition of 'Till I Gain Control'. There were also covers of songs by Jimmy Webb, Richard Thompson and the late Carl Perkins. A new addition to the set was a medley of tunes from the 'Speechless' album - Arkansas Traveller, T'Bird To Vegas, and Cannonball (if I remember rightly). The band left the stage to rousing applause and returned for an encore which began with Albert on piano performing Don Everly's 'So Sad'.
Albert's main guitar was a new version of his Ernie Ball/Musicman signature model. This one had a metalic blue finish with pearloid pickguard and a whammy bar (which he was not afraid to use). His whammy techniques were vintage Hank Marvin type vibrato as well as some savage goofball chords a la Brian Setzer.
Afterwards the band hung around selling t-shirts and CDs, signing autographs and just chatting with the fans. Round Tower Music were represented by Ronan Heffernan who filled me in on some of their recent releases on which Albert collaborated (albums by Andrew Hardin, Peter Sarstedt and Katy Moffat). There were rumours of a possible studio project by Albert and Hogan's Heroes but nobody could confirm anything as yet.
Owen O'Connor
ooconnor@tinet.ie
---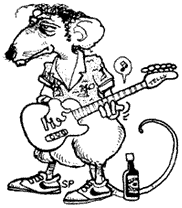 Albert Lee
Malibu, California
January 21st '98
Just a quick line with some details of my upcoming tour of Europe. I have recently been working on a new intructional video for Warner/DCI - also did a benefit show in Virginia for Danny Gatton's family. Vince Gill, Rodney Crowell, Radney Foster, Steve Earle, John Jennings, John Jorgensen, Arlen Roth, Brent Mason, Jerry Douglas, Paul Franklin, Ray Flacke all played. Video Expected!
Everlys in Vegas in May, Australia in June, Bill Wyman in the Summer - I'm trying to keep busy!!
Cheers,
Albert Lee
PS. NAMM show next weekend!
---
John Jorgenson
January 10th '98
Danny Gatton Tribute Concert

I'm flying back to California with Albert Lee after two incredible nights of music at the Birchmere in Alexandria, VA. We were both invited by Mac Wilson to be part of a tribute show for Danny Gatton, with proceeds to benefit his family. There had been a couple of benefits done before, one of which the Hellecasters hosted at the Bottom Line in NYC - but this one proved to be the best and most successful of all. The lineup included Albert and myself, Vince Gill, Steve Earle, Rodney Crowell, Amos Garret, Radney Foster, Tom Principato, Jerry Douglas, Bill Kirchen, Eddie Adcock, John Jennings, Brent Mason, Paul Franklin, Mike McAdam, The Good Humor Band and an incredible house band featuring Michael Rhodes, Steve Nathan and Eddie Bayers. I'm sure I've forgotten a few performers, but you can get the idea that there was a lot of good music there those nights.
When we arrived in Washington DC, Albert's luggage had made an earlier connection and was waiting for us in the baggage dept, but mine was nowhere to be found. Luckily I had carried my Dupont Maccaferri-style guitar with me on the plane. I performed a piece I had written the morning I heard about Danny's death - a mournful gipsy-jazz ballad titled, "In Memory of Danny Gatton", a gipsy waltz called "Valse de Samois", and a bluesy instrumental called "Black Barn Blues".

After I finished it was time for Albert to play, and he did - brilliantly. Good energy just exuded from him, and the crowd reciprocated with a standing ovation. Then Vince did his set including "Rest High on the Mountain" with a moving solo from Paul Franklin on the pedal steel. For an encore, Vince invited all the guitarists on stage for a "gang jam" on "That's Alright Mama" - reminding the crowd that this was also Elvis' birthday.

For those of you who couldn't attend but would like to participate in the event, it was videotaped and audio-taped for a possible CD and video. Watch out for these, as they will definately be full of great music and good vibes. John Jennings will produce the CD, so the music will be in good hands.
Cheers,
John Jorgenson
All photos of the DGTS taken by Brian Meader, and are the property of the Official Danny Gatton Website, BAND Networking Services, and Gorospe Associates.
---
Richard Crowley (RSCAlexVA@aol.com)
Alexandria, VA
January 17th '98
I have only seen Albert Lee a few times with others and was really excited to see him in the line up for the Danny Gatton tribute. I went with a bunch of friends to the Friday night show and must admit that a lot of us where anxious to see him.
The tribute was amazing and Albert was the last guitarist to come on stage. He came out quickly and opened up with Luxury Liner and literally within seconds had stunned the crowd. This was after we had just enjoyed an evening of people like Amos Garret, Ray Flacke, John Jorgenson, Bill Kirchen and many others.
Not only was he absolutely stunning on guitar, but he was graceful, polite and entertaining. Many of us would be delighted to see him again soon in the Washington Area.
After we saw Albert at the Danny Gatton tribute, I hoped that he would have a web site and was glad to find it. Thank you.
---
December 17th '97
Upcoming Danny Gatton Tribute Concert
Vince Gill, Rodney Crowell, Steve Earle, Radney Foster, Albert Lee, Brent Mason & the Nashville All Stars, John Jorgenson, and other special guests will honor the memory of the late Grammy-nominated guitarist Danny Gatton during a star-studded tribute concert on January 8 and 9, 1998. The event will be held at 7:30 p.m. each night at the Birchmere Club, 3701 Mt. Vernon Avenue in Alexandria, Virginia. Gatton passed away on October 4, 1994. He was 49.
The event, presented and sponsored by Fender Musical Instruments Corp., is designed to help raise funds for Gatton's daughter, Holly, to help her continue her college education.
Additional tribute sponsors include Guitar Player magazine, country station WMZQ-98.7 FM, BASF Tape, Big Mo Studios, and Gorospe Associates, Inc.
For more information on Danny Gatton, visit the official site at: http://www.bandpages.com/gatton/

---
Fort Lauderdale, Florida
December 15th '97
"New Albert Lee Fan"
Thanks for this Albert Lee site. I hadn't ever heard of him or seen him play until last night. He gave a guitar clinic/concert at a music store here in Ft Lauderdale. As a beginning guitarist I'm always glad to learn anything I can and watch a pro in action. I had no idea I would be in for such a treat. Albert was inhuman. I've never seen anyone on video or TV or in person who was so fast and innovative on the fingerboard. Watching and hearing him play was both inspiring and discouraging, as any new guitarist would agree with me. As frontman for his 5-piece band, which included [Bruce Hornsby and the Range drummer] John Molo, he was an enthusiastic leader. During question/answer session he was modest, generous and thankful.
Anyway, I left a tremendous fan, wondering why I had never heard his name before; probably because I'm not into country music, but having heard his style of country, I have to get my hands on one of his solo recordings now.
Regards,
Erich

---
The Maltings,
Surrey,
December 1st '97
"Safety In Numbers"
The venue had plenty of potential - lots of space out front between the stage and the tiered seating extending from mid way to the back of the auditorium. Unfortunately very few of us seemed to want to fill it, most of the 2 - 300 or so people present seeming to prefer to be seated. There was a distance between the audience and the band ( Albert + Hogan's Heroes ) which must of been a little unsettling, it certainly didn't help the atmosphere any. Having come over from France, and relishing this rare opportunity to see Albert perform, I was once again reminded how reserved English audiences can be even with a player(s) of this calibre on stage.
That said, being a Little Feet addict I was delighted when Albert and the band kicked off with a rocking version of "Let it Roll". It was a great opening, given even more sparkle (sic) by the dazzling, blue Ernie Ball guitar Albert was playing (what else does it have apart from the whammy bar ?). This instrument was used on another, delicious, mid-tempo Hank DeVito number (sorry, dont know the title) which was so beautifully sung and played that I forgot where I was : always a good sign, that.
For me, other highlights in the set included "Restless" ( Carl Perkins ) and Albert's rock and roll piano in "Real Wild Child" ; not to mention "Tiger Rag", played as an instrumental tribute to Stephan Grappelli, and which not unsurprisingly ran straight into "Country Boy". "Tear Stained Letter" ( Richard Thomson ) was played as an encore, and then, none other than the legendary Dale Hawkins himself was brought up on stage to sing "Suzie Q", of course, and another R&B number.
Sadly, the B-bender telecaster was not in evidence that evening, and so we were not treated to any of Albert's tasteful instrumentals ( e.g. Lonely Guy, Sevententh Summer ), or to one of my favorites, "Vera".
Still, live shows are all about surprises, and I'm sure the next one I manage to get to will be as good if not better than this one.
Roger Mezzone,
Villeneuve sur Lot,
SW France.

---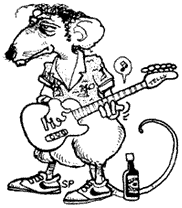 Albert Lee
Malibu, California
November 13th '97
I've been on the road a lot lately...I was just in Europe doing the Bill Wyman gig. I recorded about a dozen tracks for him last year and thought no more about it until I got a call from his office telling me an album was coming and would I like to do some gigs. We only did three cities; Hamburg, Amsterdam and London. It was great fun and I hope we do it again next year.
I recently did a few clubs in the Shetland Isles. Its my third trip there, I play with The Sheila Henderson band.
I leave for London tomorrow to do a Pebble Mill BBC country show, then a few clinics around the country for Ernie Ball, here is an incomplete itinerary:
Nov 18th, Clinic, Gospout
Nov 23rd, Gig, Halfmoon, Putney, London
Nov 24th, Clinic, Sheffield
Nov 27th, Clinic, Crewekern, Somerset
Dec 1st, Gig, The Maltings, Farnham, Surrey.
There are more but I've no details yet. In December I am recording a new video for DCI in Miami.
Cheers,
Albert
PS. I played with Nancy Griffith & The Crickets last Saturday in Los Angeles.
---
Sophie Lee-Jones
November 13th
I saw Albert (my Uncle) round at my nans house in Herne Bay, Kent England last week.
From Sophie Lee-Jones

---
Round Tower Music
Periodic Newletter
October '97
Albert Lee & Hogan's Heroes, upcoming appearances:
Sunday 23rd Nov. The Half Moon, Putney, London. Tel. +44 (0)181 780 9383
Monday, 1st Dec. The Maltings, Farnham. Tel. +44 (0)125 2272 6234

---
Linley Lorenzo
London UK
Oct. 18th '97
I was lucky enough to see Bill Wyman's Rhythm Kings at the Forum, Kentish Town, London on 15 October. With the wonderful and incredibly modest Mr. Wyman was Peter Frampton, Georgie Fame and of course, Albert Lee amongst a host of other incredibly talented people.
All I will say is this...if they ever come to a venue near you - see them. I can't remember the last time I had such a great night out. It was like watching a band play in your own living room - the ambience was so relaxed. Half the audience probably had arthritis (given their age), though it didn't stop them jumping around. Let's hear it for rock and roll!

---
From the Everly Brothers International site
The Netherlands
Oct.9th '97
We will see and meet Albert at The Paradiso in Amsterdam this Monday, Oct.13, when he will play there with Bill Wyman's Band.
Martial F. Bekkers (owjasonb@xs4all.nl)
International EBI Co-ordinator

---
Mike Warner (mike@tia.de)
Germany
Sep.26th '97
Albert called last night to let me know he is coming to Germany on Oct.10 to play a gig with Bil Wyman (ex Rolling Stones) and a 12 piece band. From what he tells me, the band is a Who's Who" of british rock. He had made an album with Bill and they also seem to do a few very selected gigs in the UK.

---
Bill Harrity (wjharrity@aol.com)
Louisville KY
Sep.24th '97
Louisville KY's Guitar Emporium. I was at Louisville's very fine Guitar Emporium for a clinic on Monday to see Pat Kirtley. Anyway, on the door was an 8 1/2 X 11" sign advertising Albert's clinic the next night! It was well attended anyway, I guess 40 or 50 people. It was an Ernie Ball clinic. He played about 6 tunes-just him and his DAT machine - all instrumentals except Country Boy, the rest of the 2 hours he talked in detail about his career and answered lots of questions (even stupid ones).
Albert Lee said the story behind Sweet Little Lisa was an interesting one. The writer of the song asked him to play on a demo of the song, and then asked if he could get the tape to Dave Edmunds (who he knew only slightly). So Rockpile recorded it and spent weeks on it, then Edmunds called him and said that they couldn't get the guitar part as good as the demo. So DE asked Lee to record and overdub, which he did in a couple of takes (I read elsewhere that DE patched several takes together, but Lee didn't remember that). He said his session with Rockpile was captured on a video that was made about them entitled "Born Fighters" which I don't recall hearing about...how about you? Anyway, Lee loved the mix which really put his guitar out front. I asked him if the intro was a duet or solo, he said duet with DE.

---

Return to Main Page