!BODY BACKGROUND="back.jpg">
Aidan Meyler Homepage
Welcome
Hi,

Welcome to my homepage. This is just a temporary page until I learn how to do this thing properly!

Meanwhile, here is a picture of me on top of the World Trade Centre.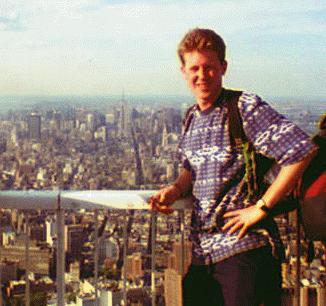 Although my current employers (Central Bank of Ireland) do not have a home page here is a copy of the Bank's Mission Statement
Here is a link to my previous employers Forfás.
Here are details on some of my research work to date
Here is a copy of my Curriculum Vitae
---

You can send email to ameyler@tinet.ie

Updated 27 October 1997