Welcome to
Butlersbridge Central
National School,
Co. Cavan.
Fáilte go Bhunscoil Lárnach,
Droichead an Bhuitléaraigh,
Co. an Chabháin
Welcome to Butlersbridge Central National School, Butlersbridge, Co. Cavan.
Have a look at our work in the following pages,about our school, our locality and ourselves. Tell us what you think. Our address is: bbcns.ias@eircom.net

Principal Terry Leddy, Vice-principal Evelyn Brady, Teachers, Catherine Fitzpatrick,
Denise Carter, and shared Resource Teacher Geraldine Donohoe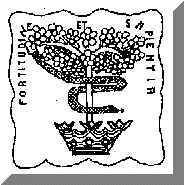 An Bhunscoil Lárnach, Droichead an Bhuitléaraigh, Co an Chabháin
Butlersbridge Central N.S.
County Cavan.
Guthan (049) 4361730
email bbcns.ias@tinet.ie
This site has been visited
times
maintained by Coolderry Central School
---
These pages are maintained by our pupil-webmasters in Butlersbridge Central N.S.The content may not be copied without the permission of the school authorities.