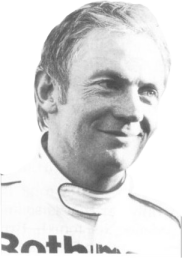 Welcome to the unofficial site that gives a history on Billy Coleman who was Irelands most successful rally driver ever. The site aims to give a history on Billy's rally career from the beginnings right up until he retired in 1987. His career spanned the most of 20 odd years with a retirement between 81 and 83. Usually he was back out in a rally car about once a year or so.
Billy Coleman originated from Milstreet Co. Cork where he still resides today. He first came to province in 1969 in rather tatty self-prepared green Mark I Escort (TIU 250) on the Circuit of Ireland when he took special stage time off the works Escort of Rodger Clark which was almost unheard of at the time. Billy was born in 1948 in Cork. From an early age he developed an interest in motor cars, confessing for the bug when he sat up on his fathers knee to drive the car when he was five years old. His father owned a garage in Milstreet and was the Ford Main Dealer which helped nurture Billy's interest in cars. So take a look and see and follow the story of this great Irish legend in Motorsport .

Hope you enjoy !!!
********* Billy Coleman Award announced *********
********* Details on Line Shortly *********
If you have any comments or pictures of Billy please mail me.
Need a site developed ? Contact me | This site was created by Pat O'Sullivan.