Chairman's message
AS Chairman of Cumann na mBunscol Co. Shligigh it gives me great pleasure to welcome this yearbook celebrating ten years of Cumann na mBunscol activity in Sligo. It is the culmination of many hours hard work by dedicated pupils and teachers throughout the county. Personally it is a source of great satisfaction to see the work being done to promote and foster gaelic games in our national schools by our teachers, parents and coaches.
I would especially like to express my deep appreciation to the many inter-county stars of hurling and football, past and present who have supplied us with such interesting and informative articles - Peter Canavan, Paddy Hennessey, Ritchie Connor, Trevor Giles, Mickey Kearins, Paul Taylor, Barnes Murphy, Kathleen Keane, George O'Connor, Kevin Waters, John Casey, Maurice Sheridan, Paul Seevers, Paul Durcan, Christine Johnston, Liam Horan, Jack Boothman, Michael Carroll, Eamonn Mullen and Ger Loughnane.
I thank them for their courtesy and willingness to help in this venture. It proves the point, "If you need something done ask a busy person."
Finally, to the publishing committee - Sinead Grimes (Editor), John Hughes, David McVeigh and David O'Farrell. Congratulations on a job well done. - Your long hours of endeavour are justly rewarded.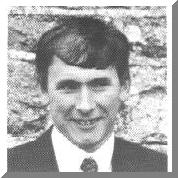 To you the reader I hope you find it enjoyable.
- Le gach dea ghuí
Eamonn Clarke
Clohogue National School