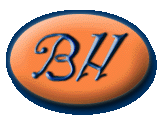 ~

Facilities
See inside!


All things Irish everything from Genealogy to Guinness.
Black Shade for the Irish in us all.
Bord Failte all aspects of Irish tourism.
Browse Ireland yahoo style guide to Ireland.
Celtic Connection news, arts, culture, mythology and more.
Complete Guide to Ireland a host of information on Ireland.
Discover Ireland A comprehensive guide to vacationing in Ireland.
Doras a critical directory of Irish Web Sites.
Emerald Tiger Informative site on all aspects of Ireland.
Explore Ireland home of the Virtual Irish Pub.
Go Ireland Ireland's national tourism service.
How's it going ? a place to meet other with Irish Interests.
Image Ireland Free Screensavers, photo's, mall listing, directory.
Ireland at a Glance some interesting Irish and Irish related websites.
Ireland Culture the culture of the Irish, wherever they may be.
Ireland for Visitors Informational Irish travel site.
Ireland Now Comprehensive site for life and commerce in Ireland.
Ireland Online presenting the best of Irish.
IRELingus includes poetry, music, radio and literature links.
Irish Encycolpedia Over 5,000 links with over 500,000 pages of info on Ireland
Irish Insight Festivals & Events, Tours & Holidays.
Irish World Network tons of links to Irish sites.
Ireland of the Welcomes Ireland of the Welcomes Magazine.
Lakeland Breaks scenic, historic, pleasure-filled countryside and waters.
Mayo on the Move designed and hosted by Mayo Ireland Ltd.
Moving to Ireland save time, money and headaches with this excellent guide.
NiceOne ireland's internet directory.
Rec. Travel Library travel and tourism information.
Search Ireland an Irish search engine.
Swift Guide to Ireland searchable by County or Town.
Trailblazer Guide a complete tourist guide to ireland.
Travel Ireland links to top Irish travel and accommodation websites.
Yahoo the biggest and the best with everything you'll need on Ireland.

Copyright © Bushfieldhouse. All Rights Reserved.
Best Viewed at 1024 by 768

Get The Local Weather

Our Links
Here are some usefull links in Ireland
~