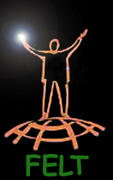 The Forum for English Language Teachers in Ireland
(no longer in operation)
---
FELT - History, Application Form & Newsletters
FELT was created in Dublin, in December 1998 to provide a Forum for English Language Teachers in Ireland. The old EFL teachers' organisation in Ireland died a horrible death. Painful to watch... Those of us who still cared got together and recreated a new teachers' organisation to provide networking opportunities and practical support for EFL/ESL teachers and teacher trainers in Ireland - North and South. FELT Ireland became an Associate Member of IATEFL in January 2000.

The association thrived for a few years but eventually it began to die off as all of the work was being done by fewer and fewer people. The end came when the last person turned off the lights. However, he left the website up, so that people can continue to access the old newsletters. Below are previous copies of the FELT Newsletter in PDF format for those who are interested. To read these PDF files you will need Adobe Acrobat Reader Version 4.0 or later.

Final Edition - FELT Newsletter Volume 4, No.1 - Spring 2002 (852K)

To get Adobe Acrobat Reader click on the button...

---
Applied Linguistics and EFL Papers
---
Classroom Materials, Jokes and Spoof Papers
---
Links to Other EFL Sites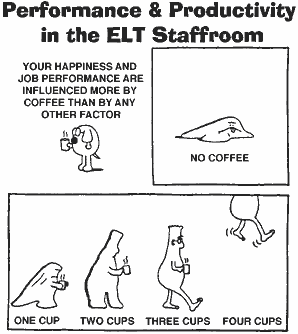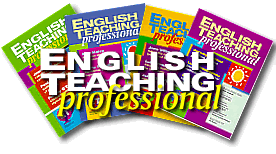 English Teaching_professional Magazine
---


This ESLoop site is owned by no one!
Click for the [ Next Page | Skip It | Next 5 ]
Want to join the ESLoop? Click here for info.
---
---
This site is maintained by no one any more!
Last Updated May 21st, 2002.