Delta MD11 mishap at Dublin Airport
Sunday 3rd February 2002
---
The MD11 exited to the left of runway 28 several hundred yards before coming to a stop having landed in heavy crosswinds.
Nobody was injured and no apparent damage to aircraft.
What a truly magnificent aircraft this is to behold.
The AAIU report can be downloaded from here
---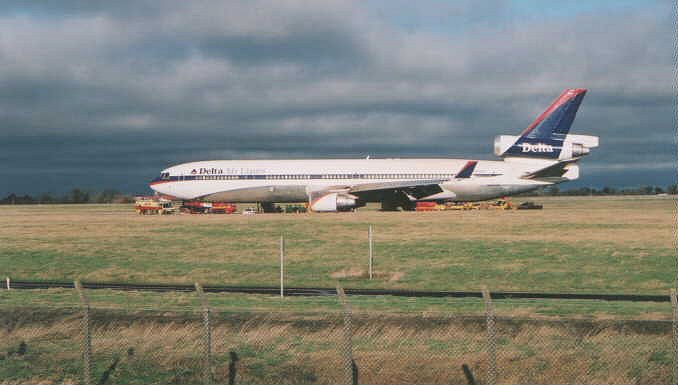 ---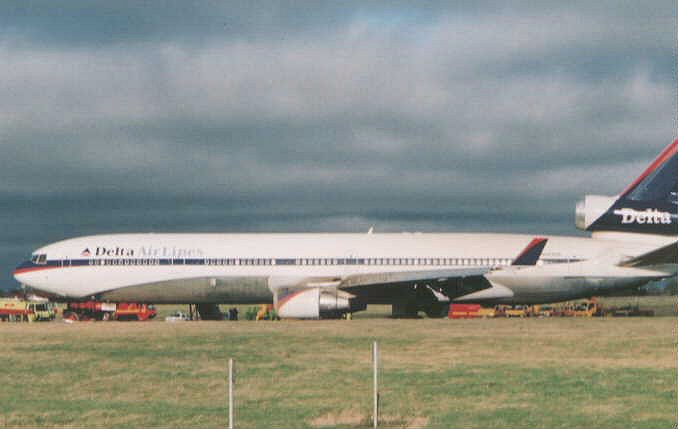 ---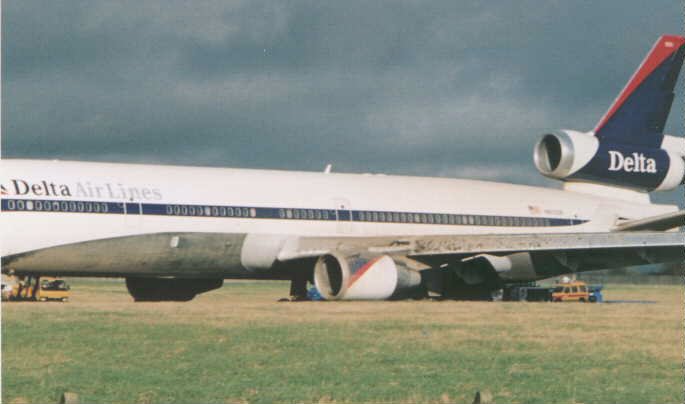 Mud, Glorious Mud
---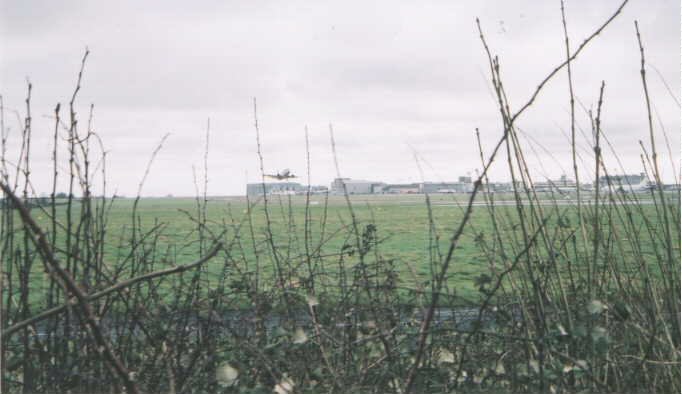 With main runway 28 closed the two shorter runways were in use. This is a shot of an Aer Lingus Boeing 737 departing off runway 29. This runway is only 1356m long and the aircraft is already in the air long before the halfway point!!!
---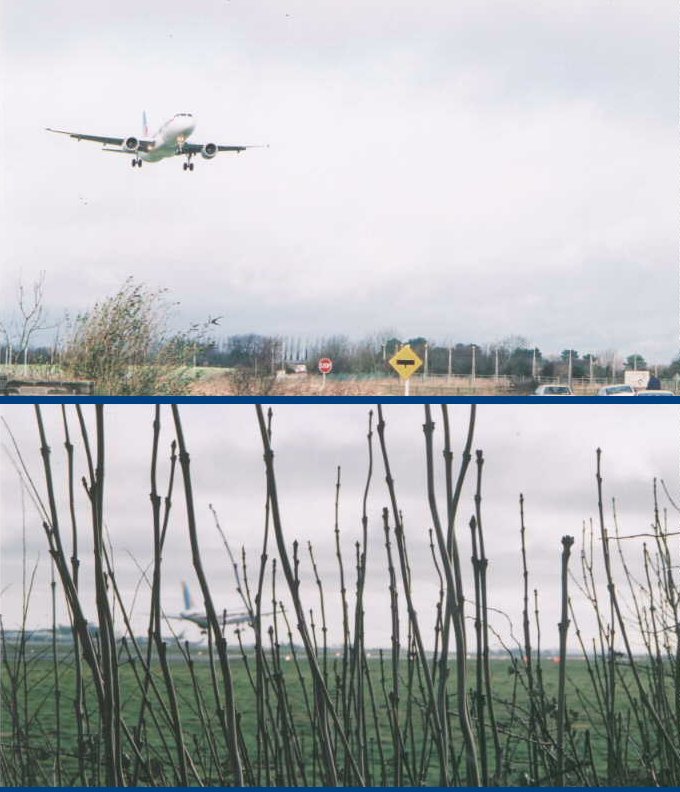 There were some spectacular high speed landings on Runway 16 when the wind was 240 @ 24kts gusting to 50 at times. This Air2000 Jet, like others, had a rocky time of it. The pictures don't really convey the awesome skill of these aircrews.
---
All photos © Pat Cleary 2002
Back to Civil Aviation Main Index