Ennio Morricone
The Maestro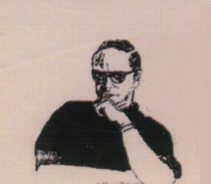 ---
Down through the years there have been many great film music composers. Among my favourites are:
Elmer Bernstein, Miklos Rozsa, Georges Delerue, Dimitri Tiomkin, Jerry Goldsmith, Nicola Piovani, John Barry, Mikis Theodorakis and George Fenton.
Arguments will always rage as to who is/was the best. John Williams has a huge following, mainly in the USA. The great Max Steiner is still adored by his fans. James Horner seems to be either loved or hated. There were many begrudgers of his enormous success and Oscar for James Cameron's supermovie TITANIC.
---
However, there are many, including me, who believe Ennio Morricone to be the greatest, most versatile and innovative of all the film music composers.

Most moviegoers will remember his magnificent scores for the spaghetti westerns of the Sixties such as The Good, The Bad and The Ugly or to the equally popular The Mission but, in between and since he has composed the scores for more than 400 films, many probably never seen outside his native Italy.
It should be noted here that quite a few of these films were possibly among the worst ever made but Ennio's music was a good enough reason to watch them.
In those heady days of the Sixties, trying to get his albums was like looking for gold but, in latter years, most of the major music stores have stocked their shelves with as many CD's as they can get their hands on. A few years ago the now defunct TOWER RECORDS, in particular, had many previously unobtainable scores available on CD. On one occasion I counted 58 Morricone CD's*** on the shelves which must constitute a record for any artist. Next time I visited the store, many of the ones I had wanted had disappeared.

Sadly, nowadays the shelves are not quite so loaded but this is not so surprising because so much is available on the Internet and often a lot cheaper.
His score for the film Once Upon A Time in the West is considered by many to be the finest ever written. In fact it was composed before the film was shot and then the actors acted their parts to the music. His partnership with the late great Italian director, Sergio Leone, was special. They made several films together:

A Fistful of Dollars
For a Few Dollars More
The Good, The Bad and The Ugly
Once Upon a Time in the West
Fistful of Dynamite/Duck You Sucker/Giu La Testa
Once Upon a Time in America
It's a shame that Sergio died before he had even started his next planned great project - a film on the Siege of Leningrad.
It has been rumoured for many years that when Sergio asked Ennio to score A Fistful of Dollars he, apparently, arranged for a private showing of the film and Ennio is reported to have screeched with laughter throughout. He has, subsequently, laughed all the way to the bank!!
In more recent times Ennio's collaboration with director Giuseppe Tornatore has produced some memorable scores notably Cinema Paradiso, Stanno Tutti Bene, The Legend of the Pianist on the Ocean (aka Legend of 1900) and Malena, each one a classic.
His 1999 score for the film What Dreams May Come was rejected by the films producers. I have heard this rejected score and I have to say I believe that this is one of his best. I reckon he put his heart and soul into it.
Ennio Morricone and his Music
A personal assessment of Morricone's main works for the benefit of those new to this great Italian composer who first came on the (European) scene in the mid-60's.

I became an overnight fan the night in 1967 I came out of a cinema in Dublin whistling the tune from A Fistful of Dollars and believing this new composer was Dan Savio (that's what it said on the credits!!). In those days getting hold of LP's for movie scores was never easy and much of Ennio's stuff was unavailable anyway. However, a music store in Bologna in Italy, Bongiovanni, began to advertise his LP's in a UK movie magazine "Films and Filming" and so my love affair with Italy began. Some of his LP's were rare limited editions and every so often there was an "auction" whereby you could make a "bid" for your most-wanted LP and it went to the highest bidder.
OVERVIEW
Whilst many of his works are classics it has to be said that with some other scores they were perfect for the MOVIE but are not necessarily easy to listen to. With the exception of Bugsy I don't think I ever came out of a cinema disappointed with his score - and it was Oscar-nominated!!
It will always be a mystery to me how Bugsy got nominated and so many other classics didn't . But, and it's a big BUT, even on most of the not-so-listenable ones there is usually an absolute GEM and therein lies the dilemma for his fans. Will I buy the LP/CD/Tape just for one or possibly two magnificent tracks?
I find it quite astonishing that in all those years no Oscar has come his way. In 1986 there was, quite simply, no opposition to The Mission but, for reasons still not clear to this day, the Oscar was given to a piece of jazz music used in a film called 'Round Midnight", which, by no stretch of the imagination could be called a film score. The upshot of this was that the Music Branch of the Academy, which was outraged by the decision, altered the rules so that only a proper film score could qualify in future. You would have to come to the conclusion that either the Academy voters are a bunch of tone-deaf morons or that there was some politically motivated reason why such a fantastic score was ignored.
One way or the other Ennio didn't lose out financially as The Mission must be his best selling score of all time and is still on every music store shelf 21 years later.
Ennio, of course, has received major honours all across the rest of the World so the USA has to be completely out of step here. However, since the Academy Awards Evening is probably the most excruciating event ever conceived by man (or woman) maybe it is just as well that Ennio hasn't been "recognised" as being part of it.
However, for the record:
*** Ennio was awarded an Honorary Oscar in February 2007 for his "Magnificent and Multifaceted Contribution to the Art of Film Music" ***
The theme "Gabriels Oboe" has been used in countless various ads (including Aer Lingus) and our own David Agnew has recorded it as well. In fact, there is hardly a day goes by when you don't see a TV ad with Ennio's music or derivatives thereof.
I recently watched a movie entitled It Runs in the Family (the 1994 film not the Douglas one) and there is a sequence in which two '50's style spinning tops do battle in the streets all done to the complete original theme from The Good, The Bad and The Ugly which is credited in the END titles.
In 1983 one of Ennio's themes from the film Le Professionel (originally composed for Maddalena, I believe) was used by the BBC as the main theme for their TV series The Life and Times of David Lloyd George. This theme "Chi Mai" reached No.1 in the UK charts and was featured in the TV program Top of the Pops with the Maestro himself conducting the orchestra. I have a newspaper cutout of this Chart and will include it here as soon as I can find it!!!
Classification

I have chosen my favourite scores in two classifications. These selections are solely in respect of scores which are recommended as a separate listening experience - and most regular EM fans will notice that I particularly like his melodic scores - so I have not included any of those great non-melodic scores which otherwise worked brilliantly in the film. Examples: The Thing, Rampage.
1. MUST HAVE - WILL KILL OR DIE FOR
A Fistful of Dollars
For a Few Dollars More
The Good, the Bad and the Ugly
Once Upon a Time in the West
Fistful of Dynamite/Duck You Sucker/Giu la Testa
Once Upon a Time in America
The Big Gundown (La Resa Dei Conti)
The Mission
The Untouchables
Cinema Paradiso
Stanno Tutti Bene/Everybody's Fine
The Red Tent
Lady of the Camelias/La Dame aux Camelias
La Califfa
Orca
La Venexiana
Mosca Addio (Farewell Moscow)
Le Professionel (The Professional)
Il Pentito
The Sicilian Clan
Marco Polo
Il Prato
Hundra
Gli Occhialli d'Oro
I Comme Icare
Malena
Addio Fratello Crudele
Red Sonja
Padre Pio
Canone Inverso
L'Agnese Va a Morire
Cefalonia
Karol
Il Cuore Nel Pozzo
Sorstalansag (Fateless)
Risoluzione819
2. MUST HAVE - COULD POSSIBLY KILL OR DIE FOR

La Trageda di un Uomo Ridicolo
Metello
Guns For San Sebastian
Allonsanfan
Bloodline
Frantic
The Scarlet and the Black
L'Avventuriero (The Rover)
A Time to Die
The Five Man Army
Sacco and Vanzetti
Hamlet (Mel Gibson version)
A Time of Destiny
Casualties of War
Tre Donne (Three Women)
Sostienne Pereira
Baaria

Well, there it is. Maybe (probably) left a good one out. There are so many and, as time passes, you sometimes play an old one and say "Oh, that should be a must-have" and it gets added to one of the above.
---
If you would like to hear a wide selection of his music on one Double CD then the Ennio Morricone Anthology - A Fistful of Film Music is the ideal choice. It's on the RHINO label. 45 great tracks.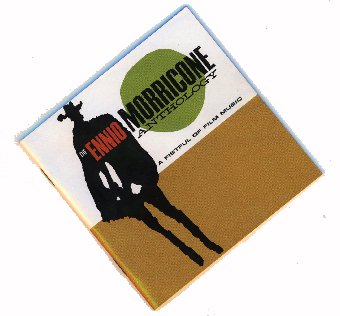 ---
Tidbits
Although for many years his film credits have shown "Music composed, orchestrated and conducted by Ennio Morricone", in the early days his scores were conducted by the late Bruno Nicolai. It has been reported that Ennio and Bruno fell out many years ago and never made up.
Bruno himself scored some spaghetti western movies including Run, Man, Run and Land Raiders
On the Dollars scores the whistling was done by the great Alessandro Alessandroni who has also composed his own film scores including one for the spaghetti western El Puro a CD of which was issued recently and which is excellent.
That magnificent haunting female "voice" heard in a great many of his scores is that of Edda Dell'Orso.
Ennio has used a few aliases in the past, Leo Nicholls and Dan Savio. Although reported as such in an American publication, Ennio is not Nicola Piovani who is another fine Italian composer in his own right and, indeed, won an Oscar for Life is Beautiful.
Ennio's son Andrea has collaborated with his father on some scores, notably, Cinema Paradiso and Stanno Tutti Bene (Everybody's Fine). At the BAFTA (British Oscars) Awards he received the Oscar on behalf of the pair of them for Cinema Paradiso. Andrea has also composed film scores himself but I have not heard any of them yet.
The previous year the British Oscar went to The Untouchables and Ennio received it via a live TV link to Rome. The warm and wonderful applause to his acceptance speech in Italian (complete with interpreter) was proof of his continuing popularity in the UK.
I am informed that a pop group called, I think, Metallica, use the track "Ecstacy of Gold" from The Good, The Bad and The Ugly as their opening theme in their concerts.
In November 1998 I had the privilege of attending Ennio's 70th Birthday Concert at the Auditorium dell Academy de Santa Cecilia in Rome - one of the greatest nights of my life. There were many highlights but that theme "Ecstacy of Gold" performed live is something everyone should hear at least once in a lifetime. This was also the first occasion I heard Dulce Pontes and her performance of the song from Sacco and Vanzetti rivalled that of Joan Baez who did the original. A CD of this concert has been released.
Click here to see my review of the Rome '98 Concert
In March 2001 I attended another Ennio concert at the Barbican in London. He brought the Rome Symphony Orchestra with him and the Crouch End Festival Chorus did the choral heroics. Dulce Pontes was even better on this occasion and her rendition of Sostienne Pereira was superb.
In September 2001 Alessandro Alessandroni and Gianna Spagnola performed at the Institute of Contemporary Arts in London. I attended this performance and was very fortunate indeed to receive an invitation from fellow fans Steve Saragossi and Tom Matheis to attend a dinner with Alessandro and Gianna prior to the show. They are two really warm and genuine people and it was a wonderful evening. Gianna is probably best known for her work in Ennio's score for Moses and her rendition of this haunting piece on the night left me in a trance.
There have been a number of other concerts in other European cities. Details of future concerts are usually provided at the Morricone websites shown below.
On 10th November 2003 I attended Ennio's 75th Birthday Concert at The Royal Albert Hall in London. The Rome Sinfonietta came with him and, once again, the Crouch End Festival Chorus obliged. Susanna Rigacci performed the Leone segment vocalisation. In addition to previously mentioned highlights this time we got one of my all-time favourites The Red Tent plus Canone Inverso. It's strange, but, at home I very rarely, if ever, listen to Abolisson from Queimada (aka Burn) but performed live with this Chorus it rises to unexpected new heights.
Next on the list were the Concerts at the Hammersmith Apollo Theatre in London on 1st and 2nd December 2006 postponed from July of the same year. I attended the first one and, once again, it was the Rome Sinfonietta and the Crouch End Festival Chorus with soloist Susanna Rigacci. On this occasion it was noticeable that the usual concert duration (three hours plus an interval previously) was now reduced to 90 minutes with no interval plus another 30 minutes for encores. The UK fans, as always, gave the Maestro a wonderful and long-lasting reception.
In February 2007 I flew to New York for his first concert in the USA (at Radio City Music Hall in New York City on 3rd February). This was another magnificent Morricone evening with the huge 5,000 plus venue nearly full. The programme was somewhat similar to the Hammersmith in that it lasted about 90 minutes plus encores. The occasion was also memorable for meeting up with many of my Morriconian Internet friends including Addie, the "Queen of the Morriconians", featured below.
The previous day he performed before an invited audience at the UN HQ. During the same weekend the Museum of Modern Art in NYC decided to present on their theatre screens some of his memorable movies including Once Upon a Time in the West, Once Upon a Time in America, The Mission and The Battle of Algiers.
In October 2008 I travelled up to Belfast for Morricone's concert at the famous Waterfront Hall which opened the Belfast Festival. Another great night.
MSV - The Ennio Morricone Society magazine published by Martin van Wouw is a good place to get information and reviews. The address is:
Groenelaantje 62,
1815, VA ALKMAAR,
Holland
email: mvwouw@worldonline.nl
In 1995 BBC TV transmitted a documentary on Ennio Morricone. If you would like to know what was shown and said I have provided a review of the programme which revealed some interesting information.
Go to the Review of the BBC Documentary on Ennio Morricone
---
Links
(If any links don't work please email me)

---