The Sikorsky S61 on short finals to the runway at St. Mary's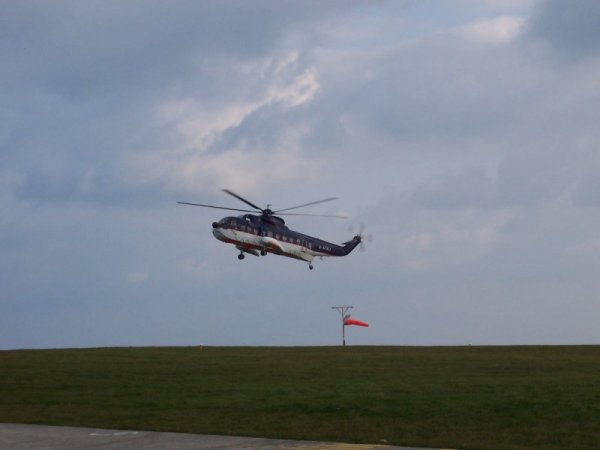 ---
Touchdown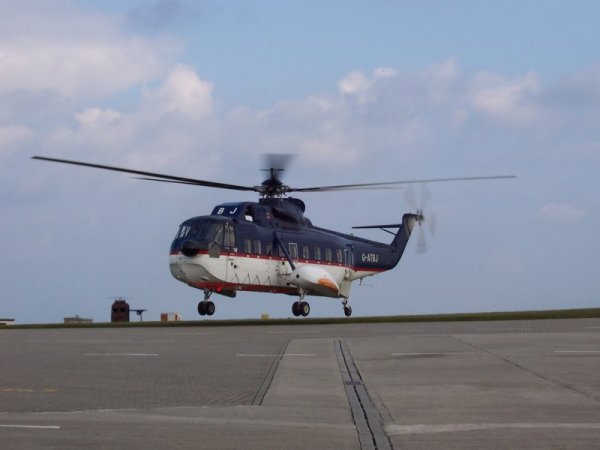 ---
Don't be deceived. Both rotors continue to turn during loading and unloading of passengers and luggage. Hold on to your hats, ladies.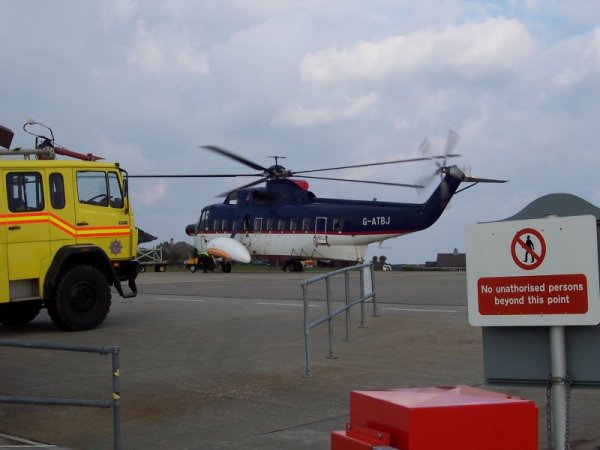 ---
Sit near the front and you're almost in the cockpit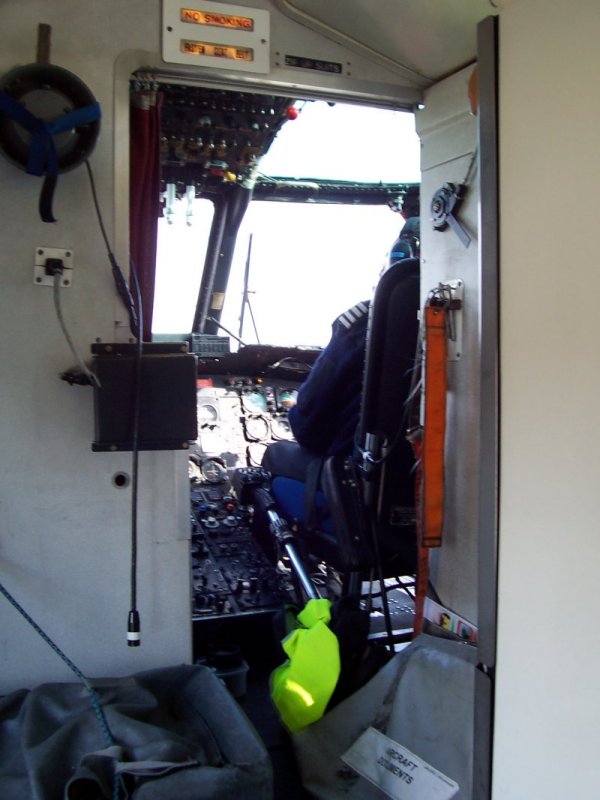 ---
You can also arrive in a de Havilland Twin Otter from Land's End or Newquay.
A magnificent little aircraft which I hope to fly in sometime.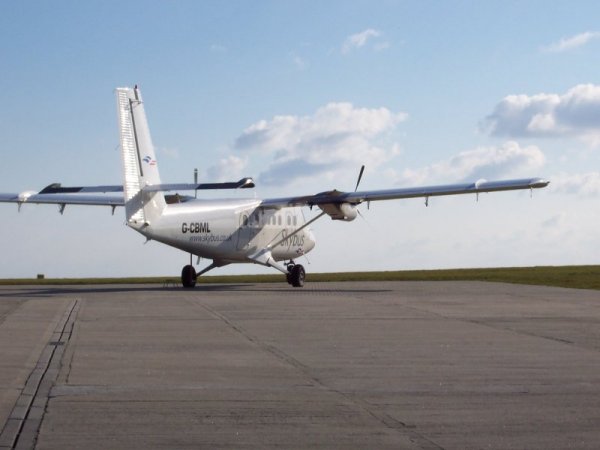 ---
The approach road to St. Mary's Airport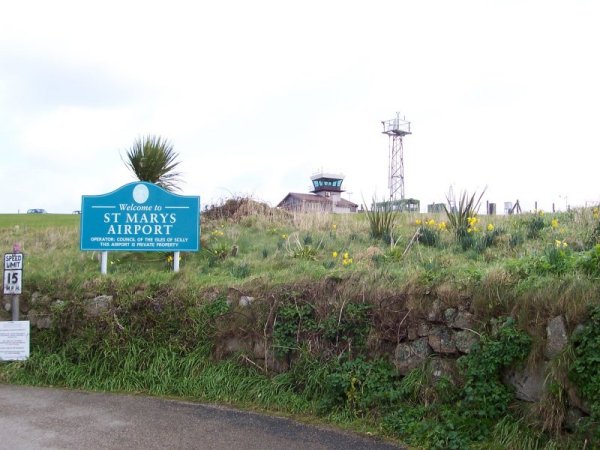 ---
Construction work in progress at the terminal February 2005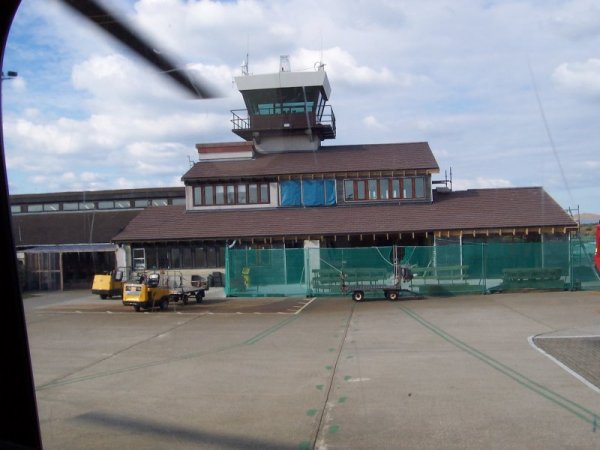 ---