When the wind blows the sea boils
---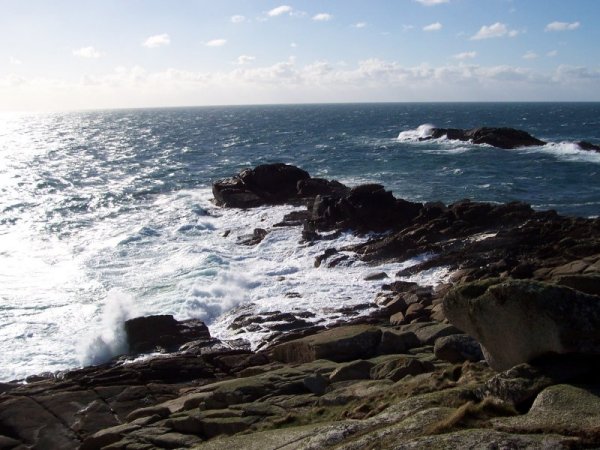 Below these waves lies the wreck of the Container Vessel The Cita which, in March 1997, ploughed full ahead in darkness into this rocky promontory. They were heading for Belfast where cargo would be destined for all parts of Ireland. In total there were 128 containers the contents of which will be of particular interest to the Irish. When she struck the rocks and listed most of the containers rolled off into the sea and either came ashore or drifted around the islands.
Among the contents of the containers destined for Ireland were fork lift trucks, vehicle tyres, computer cases and mice, toys, auto parts, car engines, power tools, barbeques, polyester film for video and audio tapes, bathroom accessories, golf club bags, empty gas cylinders, rechargeable batteries, tobacco, childrens clothes and runners, "Irish" souvenirs and Ben Sherman shirts.
The crew of one particular trawler were looking forward to a nice salvage bounty when they caught a floating container and towed it into harbour. As the container was being lifted onto the quayside it burst open and out into the sea fell ......one million Quinnsworth "reusable" plastic bags. (Note; Quinnsworth was a huge Irish Supermarket chain now owned by Tesco Ireland.)
The tobacco alone was said to be worth GBP3 million but was spoiled by sea water and, eventually, burned. The toys included Actionman kits. After several days underwater the "brass" Irish souvenirs had heavily rusted.
Anyone who has seen the film "Whiskey Galore" will enjoy hearing that, following the incident, the Islanders were able to dress and shoe their children and retyre their vehicles well into the future!! In the end there were so many childrens' items left over that they were all washed and ironed and sent off to Romanian Orphanages.
---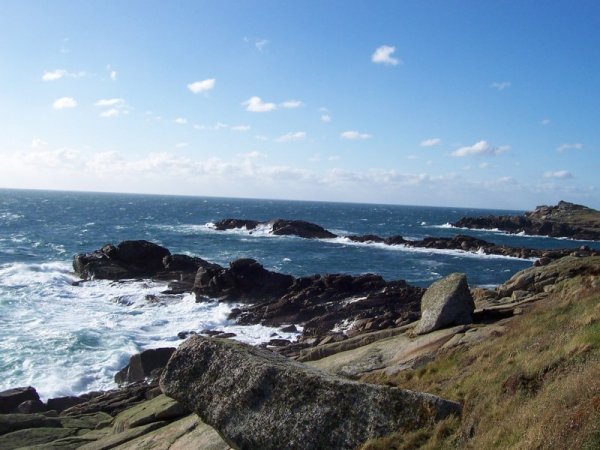 These shots of the area, a small part of the overall chain, show that there are quite a number of rocky points waiting to be hit by ships that don't look where they are going. The Scillies area with its islands and countless seen and hidden rocks has always been a graveyard for ships. It is said that the Islanders' bedtime prayers include a request that basically says, "Lord, we do not ask for shipwrecks but, if you insist on having them, then let them happen here."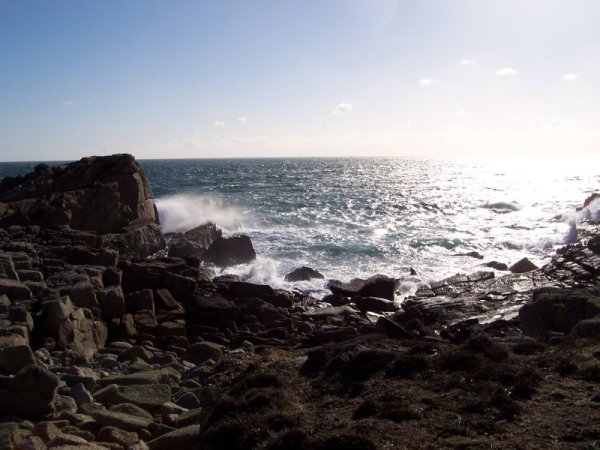 ---