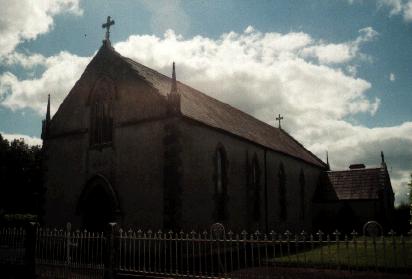 Leitrim & Ballyduggan
| | | |
| --- | --- | --- |
| Administrator: | Fr. Declan Kelly | (091) 841758 |
This parish is known by several different names Leitrim and Kilmeen or Kilcooley and Leitrim or Leitrim and Ballyduggan. It is a rural parish of which the Leitrim half is in the diocese of Clonfert and the Ballyduggan half is in the diocese of Tuam. The parish priest prays for 'our bishop John' (of Clonfert) in Leitrim church and 'our bishop Michael' (of Tuam) in Ballyduggan church. St. Jarlath, patron of the diocese of Tuam, is the patron of Ballyduggan church.


Leitrim
Ballyduggan
Patron of Church
St. Andrew
St. Jarlath
Masses




Saturday evening
8.00 p.m.
—
Sunday
—
11.00 a.m.
Weekdays
Friday: 8.00 p.m.
Other days: 10.00 a.m.
—
Cemetery Mass
August Bank Holiday, 7.00 p.m.
in either Leitrim Old, Leitrim New, Ballyduggan,
Kilcooley, Kilteskill or Kilmeen cemetery.
Note that in a rural parish, weekday Masses may be cancelled or changed at short notice.