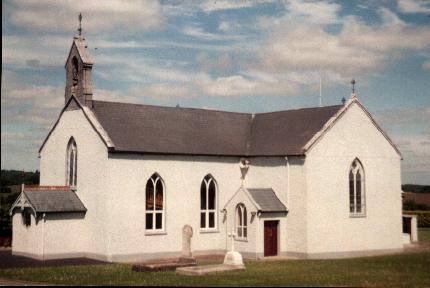 Woodford and Looscaun
| | | |
| --- | --- | --- |
| Parish Priest: | Fr. Kieran O'Rourke | (090) 974 9100 |
A few miles outside Woodford at Lough Atoric, we have the site of a Mass Rock. Here during Penal times priests and people risked everything to attend Mass. The following generations valued their faith highly and passed this on by word and action.
This resulted in the nurturing of many vocations in the parish. The priests, brothers and nuns brought the Gospel to people at home and abroad. Today all over the world their great work is being continued by the natives of many countries.
 
Woodford
Looscaun
Patron of Church
St. John the Baptist
St. Brendan
Masses
 
 
Saturday evening
7.30 p.m. (Summer)
7.00 p.m. (Winter)
8.30 p.m. (Summer)
8.00 p.m. (Winter)
Sunday
11.00 a.m.
11.00 a.m.
Weekdays
Mon.-Fri. 7.30 p.m.
Sat. 10.00 a.m.
Mon.-Sat. 9.30 a.m.
Adoration of the
Blessed Sacrament
Tuesday evening after
Mass or Communion Service
On First Friday
This parish has the biggest area of all the parishes in the diocese. It extends from Lough Derg (on the Shannon) in the east to Lough Atoric in the west. If you want to learn more about this parish you might like to visit their website.