LOUGH KEY FOREST PARK
BOYLE, Co. ROSCOMMON.
IRELAND
LOCATION AND FACILITIES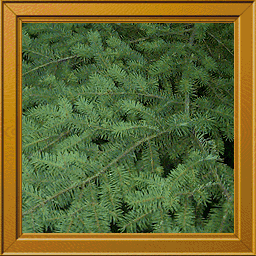 WELCOME TO COLM'S HOME PAGE OF LOUGH KEY FOREST PARK. ANY SUGGESTIONS OR IDEAS ARE GREATLY APPRECIATED.
LOUGH KEY FOREST PARK, IS SITUATED ON THE THE MAIN N 4 , 
AND IS 5 KM FROM BOYLE .THIS 800 ACRE PARK INCLUDES A LARGE 
AREA OF WOODLAND,GARDENS, NATURE WALKS , AND 
ARCHAEOLOGICAL REMAINS. INCORPERATED WITH FIRST CLASS 
SERVICES AND AMENITIES, IT HAS DRAWN ADMIRERS FROM ALL 
WALKS OF LIFE AND FROM ALL OVER THE WORLD. 
ALSO LOCATED WITHIN THE PARK IS A RECENTLY
UPGRADED CARAVAN AND CAMPING PARK WITH ON-SITE
FACILITIES  ON PAR WITH ANY EUROPEAN SITES.

LOUGH KEY
THE NAME LOUGH KEY , DERIVES FROM CE' ,THE DRUID OF NUADHA OF THE SILVER ARM, KING OF THE TUATHA DE DANANN WHO, ACCORDING TO LEGEND, WAS DROWNED WHEN THE WATERS OF THE LAKE BURST FORTH FROM THE EARTH.

ONE OF THE MOST STRIKING FEATURES OF THE LAKE IS CASTLE ISLAND (ALSO KNOWN AS MAC DERMOTS ISLAND) IT DATES BACK TO 1184 BUT THE REMAINS ON THE ISLAND COMPRISE OF A RUINED FOLLY OF EARLY NINETEENTH CENTURY DATE, APPARENTLY ON THE SITE OF A MEDIAEVAL CASTLE.
THINGS TO DO
BOATING
COLM'S Favorite Links
Yahoo
WEB Crawler
---
You can reach me by e-mail at: colmw@tinet.ie
---
This page will be updated as often as is possible and I will attempt to incorperate any suggestions received via E- mail or other means. ///// Issue 2 // 26 06 97 cw.