Coolangatta
Country House Accommodation
Coolangatta, which means "splendid view of the water", is situated at Kilgarvan Quay overlooking Lough Derg on the River Shannon.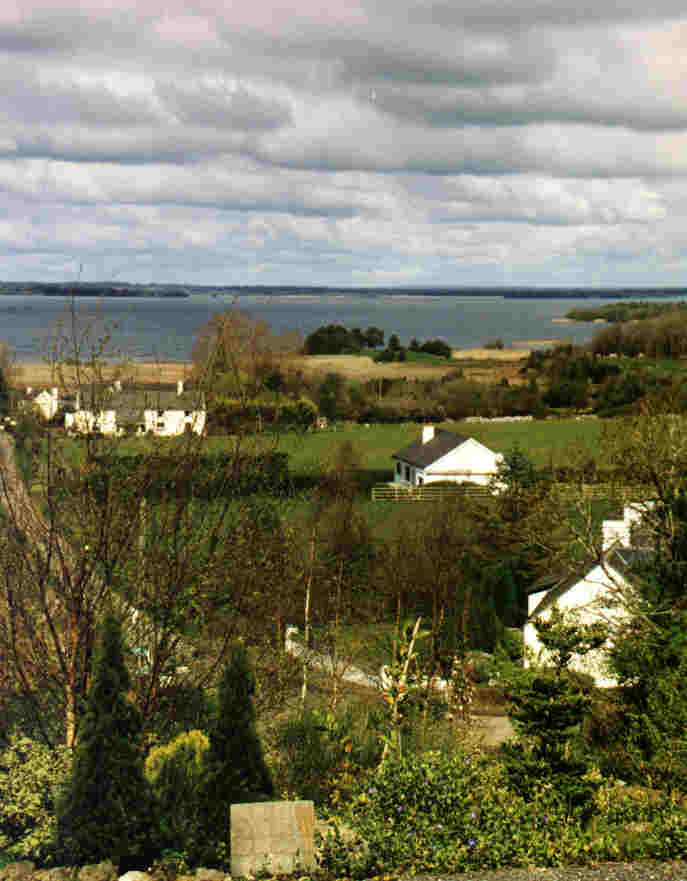 A section of the view from Coolangatta.
The superbly appointed accommodation has three spacious en-suite double bedrooms, separate sitting room with T.V and tea and coffee making facilities.
Excellent wholesome food is served for breakfast and snacks during the day and evening.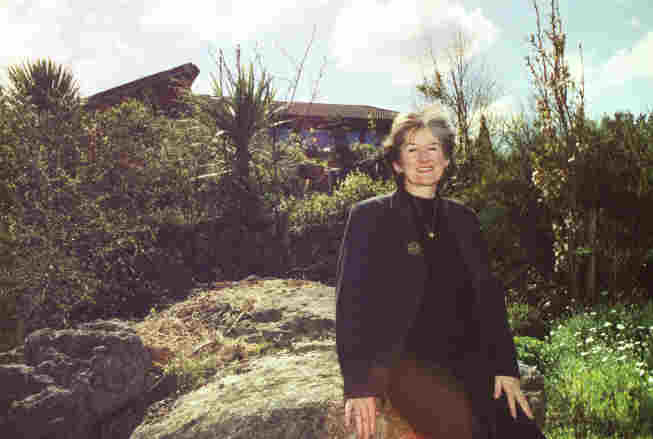 Mary Mc Geeney the proprietor of Coolangatta in the gardens of the house.
A unique speciality is the availability of Irish set dancing tuition as the host is an experienced teacher and organiser of set dancing classes.
Bicycles are also available for use by residents and boat and engine hire is available locally.
For more information phone (067) 22164