Memories
In this section we want to add any memories that people have from around this area. At the moment we have two pieces that are interesting, the first written recently by John Moore from Coolbawn about the many happy days spent as a child swimming at Skehana and the second a poem written by Mai O' Meara (nee Carroll) while she was teaching in London in 1952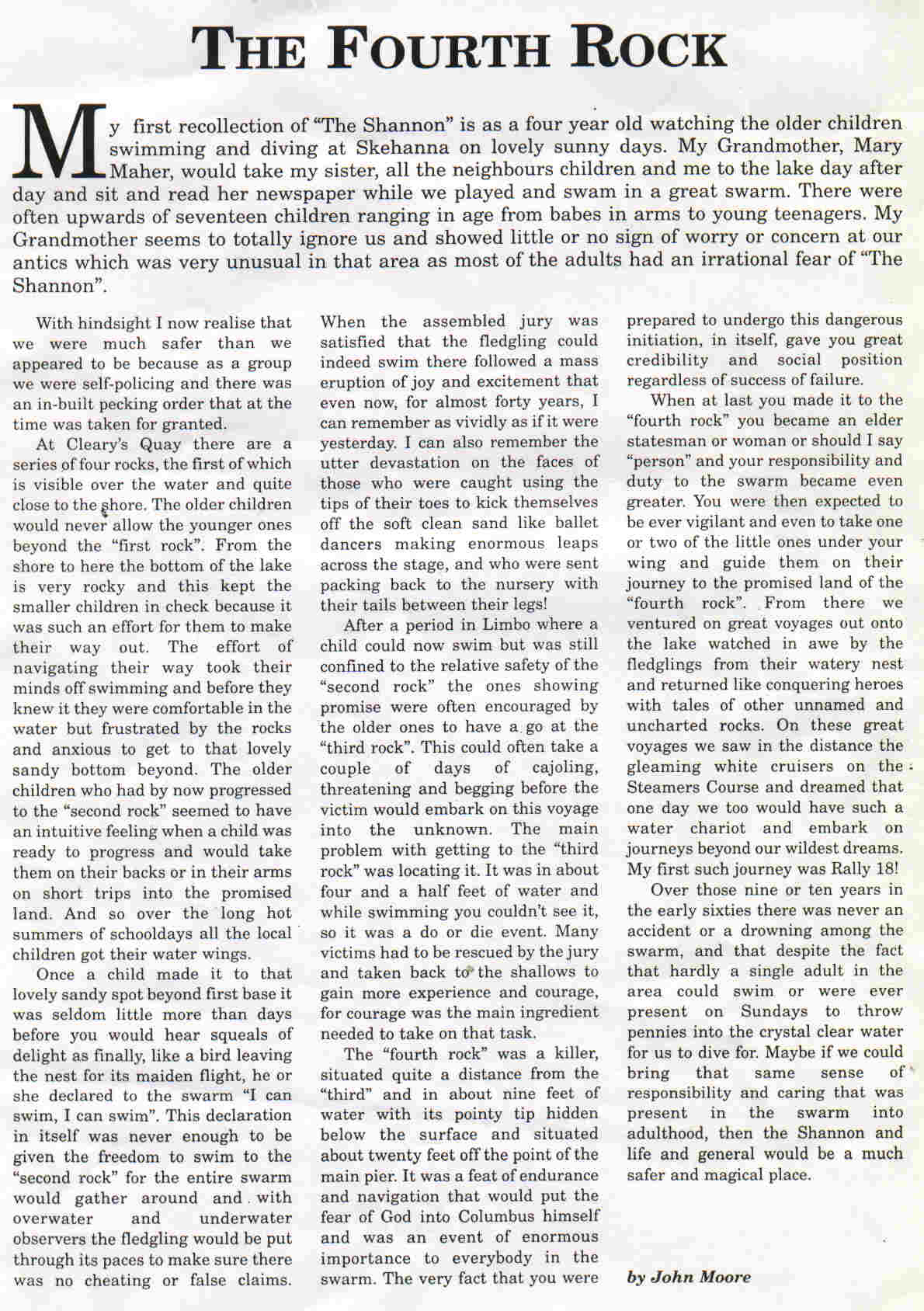 Coolbawn
Dear sleepy village,to what far-off time
Goes back the magic of your little street?
For in the Summer dust a child's bare feet
Can find the castles of a fairy clime
No church bell o'er your quiet meadows chime
The fleeting hours in days that seem so sweet:
Only the hum of bees that passing greet
The purple fuchsia and the scented lime.
Who knows but long ago Saint Patrick came
Down the wide Shannon in some rain-washed spring
And all your people, learning of his fame
Gathered to hear the tidings he would bring-
So old a story with so sweet a name
Your voice is silent still, remembring.
May Carroll, 1952