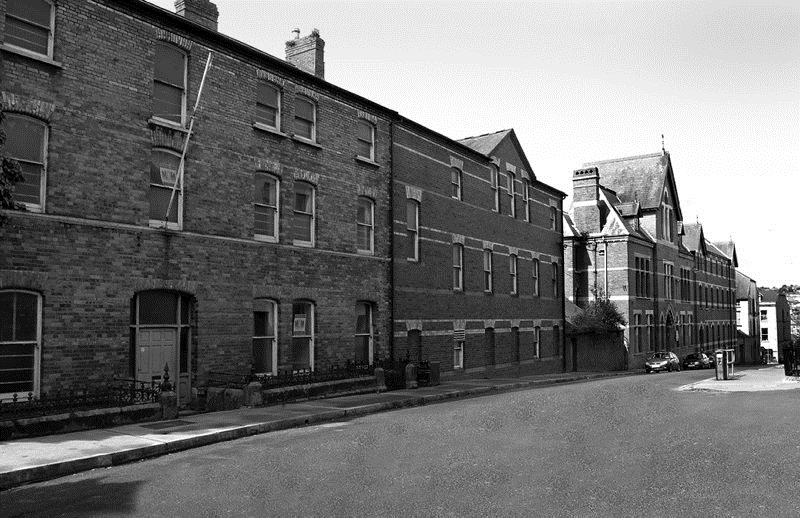 Cork Grammar School Arms Raid
The former Cork Grammar School premises (left) which were raided in 1917.
On Sunday night or early Monday morning September 2/3 1917, the premises of Cork Grammar School, Sydney Place, in Cork city were broken into and a large cache of arms and ammunition belonging to the Volunteer Training Corps attached to the school were removed. The rifles and revolvers had been utilised in training by the Corps, which was formed shortly after the beginning of the First World War.
At around 8.00 a.m. on Monday morning it was discovered that the door of the armoury had been forced open by an iron bar, which was found lying nearby. The matter was promptly reported to the police and the military who were busily engaged throughout the day trying to trace the stolen arms. According to a report in the Cork Examiner the following day (Tuesday), no arrests had been made and no arms had been recovered.
The raid was carried out by members of the Irish Republican Brotherhood led by company captain, Roibeard Langford. Others who took part were Donnchada McNeilus, Dan 'Sandow' Donovan and Martin Donovan, Tom Crofts and Paddy Healy. The haul included over 50 Lee Enfield and Martini Henri rifles, a similar number of revolvers and also at least 30 swords. No arrests were ever made by the authorities in direct connection with the incident.