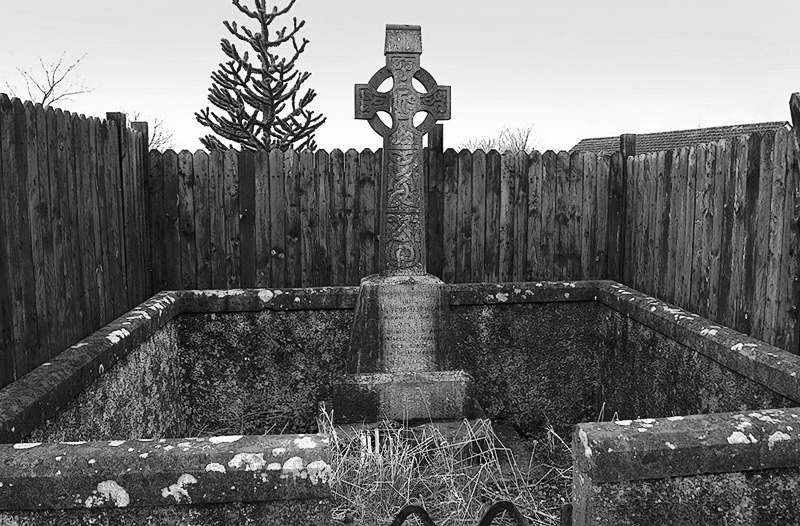 Death of Commandant Leo Murphy
Memorial cross at Waterfall, situated on the western outskirts of Cork city, where Comdt. Leo Murphy was shot dead.
Walter Leo Murphy was born in 1901 in Ballincollig, now a satellite town of Cork city, then just a small village. His family ran a local public house for many years and his mother was a teacher at Ballincollig national school.

He joined the Republican movement in 1917 and at the age of 18 established the organisation in Ballincollig, rising to become the main organiser for the 3rd Battalion. At that time he worked as a draper's assistant in Castle Street, Cork with Florrie O'Donoghue, who was the IRA's chief intelligence officer in Cork. Leo Murphy was involved in several attacks on RUC barracks during 1920-21, including those at Farran and Ballincollig. He also took part in a major engagement at the Chetwynd Viaduct, just outside the city.

He was shot dead at Waterfall (a few miles from Ballincollig) on June 21, 1921, when an IRA meeting in a local public house was surrounded by two carloads of British undercover officers. He managed to shoot his way out of the public house but he was gunned down as he attempted to jump over a ditch at the other side of the road. A monument now stands at the spot where he died while trying to escape.

A former Irish Army barracks in Ballincollig, named in his honour, having been demolished, was subsequently replaced by a large shopping precinct.