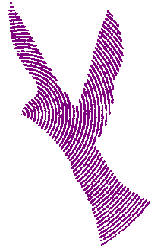 Welcome to the St. Pauls Venturer Section Homepage. We hope you enjoy your stay. Stay and read all about the two teams from our section that travelled to Slovenia to take part in the Explorer Belt Expedition in 1997. This year, as we did last year, we will be travelling to the Ventact South Venturer weekend which will be held on the 11th, 12th and 13th of September. Read all about this weekend on our Ventact Page.
The Venturers also travelled with the Scout Troop to Blackwell Court in Birmingham on Annual Camp. Read all about this years funfilled Annual Camp on our Annual Camp Page. We also have our Venturer Report from 1976 to the Present Day. So stay a while and find out what Venturing is all about in our unit.
Also find out whats going on Nationwide for the coming year in our '98/'99 Calendar of events.


Copyright © St. Pauls Venturer Section.
Last updated on 10 October, 1998.