FITZPLANT
specialise in buying and selling all types of used plant and construction equipment such as Wheel Loaders, Excavators, Articulated Dump Trucks, Bulldozers, Graders, Compactors and many more. We, the Fitzpatrick family, have been in the business for over 40 years and now enjoy a reputation as one of Ireland's leading stockists and suppliers of heavy machinery. We have built up relationships in worldwide markets and export machinery to all corners of the globe. We do not concentrate on one brand name and manage all manufactures such as Caterpillar, Volvo, Komatsu, JCB, Hitachi, Kobelco, Hyundai, Atlas, Case, O&K, Aveling Barford, Bell, Terex, Powerscreen, Daewoo etc.
Cobh DIY
Ticknock Cobh DIY
opened for business on the 9th December 2011 in Ticknock Commercial/Retail Park. Situated next to Carley's Electrical and the Post Office in the same commercial centre as Lidl and Aldi. Household goods, DIY tools, Building, Plumbing & Heating, Screws, Fixings & Accessories, Tiles & Adhesive, Powertools & Accessories, Tools & Hardware, Paint & Adhesives, Ladders, Accessories
LEADING EDGE
The Leading Edge Training Institute was established in 1999. The company provides e-enabled training; instructor led training and educational products on basic and advanced management techniques encompassing Supply Chain Management and Lean Operations concepts.

Plumbing, Heating and Gas Installation - Cobh's Premier Plumbing Service - jsweeney@esatclear.ie
Cobh Blinds is a family run business providing high quality blinds to both the domestic and business market at very competitive prices, we have an extensive range of quality fabrics, shades and designs to suit all tastes, styles and budgets.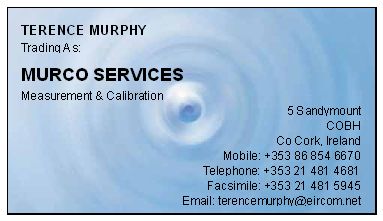 MURCO SERVICES supply, operate, service and calibrate customers' equipment on site. Monitoring equipment acquired by customers for WasteWater or Atmospheric monitoring, particularly for EPA or County Council Discharge License Permits, may not achieve the intended results. MURCO SERVICES undertake the operation of any equipment on the customers' site, and furnishing the correct data for the customer to meet his EPA reporting requirements.
Adactio Jeremy Keith

Jeremy Keith - I'm a freelance Web Developer. grew up in the harbour town of Cobh. See Jeremy

Based in Cobh, Co. Cork, Bardsley Developments is a progressive and dynamic property development/ building contracting company, which has already established a reputation for excellence in all of its activities, including site acquisition, design, planning and most importantly, build construction and finish.
Individuals
located in Cobh, Co. Cork , Ireland is a treasure chest of jewellery, interior furnishings, ceramics and Irish designer crystal, perfect for gifts, weddings or home ware. Individuals has quickly earned a reputation for sourcing the very best of Irish designers' work, we have on offer gifts, jewellery, ceramics, furniture, interiors and crafts and all that is best in Irish and international wares.
Caroline Fraher
hails from Cobh in Co. Cork and has been singing at wedding ceremonies for over 15 years. She has previously received vocal training under Fiona O'Reilly and Robert Craig at Cork School of Music and is a member of the highly acclaimed Cork-based choir, Madrigal '75.
Every couple I meet are individuals and have individual tastes and requirements.. ...Often I am asked to learn a new hymn or song by request of the bride or groom, and I feel I am compelled to do so because it will add an even more personal touch to the ceremony.
I have designed two sample wedding ceremony formats; one is a
Catholic Ceremony
, the other a
Civil Ceremony
. Throughout my fifteen-year career as a wedding singer I have sung at hundreds of wedding ceremonies around the country and have gained a wealth of experience and knowledge regarding the enhancement of the ceremony and the format of the ceremony itself.
Bookings
now being taken for 2012 - book early to avoid disappointment!
epi-rays Laser Clinic
5 Sandymount, Cobh, Co. Cork
Laser Hair Removal
Intense Pulsed Light is attracted to Melanin in the hair, travelling down the hair shaft to the follicle which it destroys, without damage to surrounding tissue. Minimum discomfort is experienced with excellent results. Remove unwanted hair for 10 years or longer. No longer endure the inconvenience & expense of waxing, depilatory creams and shaving. Laser Hair Removal course of six treatments
International Sailing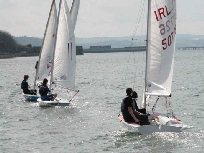 SailCork provides training afloat and holidays in Cobh on the South Coast of Ireland. Courses in Dinghy Sailing, Powerboating, Cruiser Sailing, Navigation and VHF Radio are run all year round for all ages.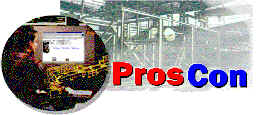 ProsCon is a professional engineering company providing world class solutions. Our commitment to our customers is to add value and save time in the deployment of high quality technical solutions. At ProsCon we always put our customer's needs first.

Watershed is an organisation dedicated to promoting professional and personal development for adults and cater for individuals, community and voluntary groups and company personnel. We offer a selection of day and residential courses as well as the amenities to facilitate private courses, workshops and incubator offices.
Cobh Leisure Centre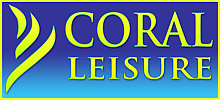 We are an Irish owned company who manage and run seven fitness centres in Ireland. Our website brings you up to date information about the services and facilities that these centres provide, and how to contact our staff for more information.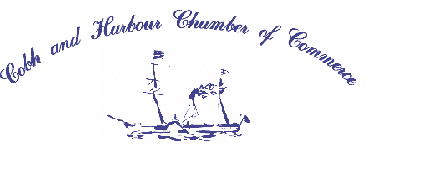 Robin Hill Clinic
Cobh's complementary healing center; Robin Hill Clinic, Lake Road, Rushbrooke. Set in the beautiful surroundings of a 19th century former rectory overlooking Cork harbour, a visit to Robin Hill alone will leave you feeling rested and rejuvenated. The clinic is run by registered nurse, acupuncturist and homeopath Deirdre Mackesy.
Jewel Haven


We have been in business since 1960, serving the community for nearly 50 years. Always dedicated to a high standard of product and service, we are sure you will be delighted with any item in our collectionsWe hope you enjoy browsing our site


Occupying little more than a car parking space, this rental Mobile Screen, using its cutting edge digital display technology, can bring moving video images of your outdoor advertising to any street or town square in Munster or indeed Ireland.

Jeanius
is one of the East Cork's leading men's clothing and fashion retailers, with a range of men's clothing designed to make you look and feel good. Menswear including Diesel, Jack Jones, Quicksilver, Henleys, Mustang plus many more.
Location: Market Green Shopping Centre and West Beach, Cobh, Cork Midleton, Ireland
Phone 021 4634401 Midleton 0214634401 Cobh
Alan Wyse and Sons
Building Contractors Ltd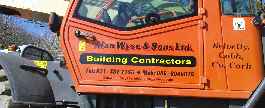 General Building Contractors based in Cobh, Specialise in New Builds, Extensions and all types of Renovations.
Our email address is alanwyseandsonsltd@yahoo.com
The Keen House

Ladieswear
Menswear
Footwear
Childrenswear
Sportswear
Corporatewear
Bróga, Éadaí & Earraí Spóirt do Chách
English Auctioneers & Valuers
Established in 1971, English Auctioneers & Valuers Ltd. is Cobh's premier and longest established firm of auctioneers and estate agents. Directed by Liz Hannon M.I.P.A.V., the business has thrived during Cobh's increasing popularity as a Cork City suburb
Phelans Pharmacy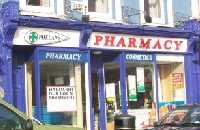 Phelans Pharmacy is located at 3 East Beach, Cobh. Our staff are more than happy to help you and give you advice about your prescriptions and medicines. The pharmacy in Cobh holds the agency for a number of well-known cosmetic brands. We stock a wide range of vitamin and aromatherapy products as well as a wide range of gifts, perfumes and toiletries.




We will supply a private coach or mini bus to suit your needs and budget with a qualified and experienced driver to take you to where you want to go and when you want to go.
The Quays
17 WESTBOURNE PLACE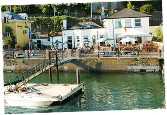 Avalon Computing provides a single source solution for integrated and converged voice and data communications networks. Our mission is to provide a responsive outsourcing solution to design, install and maintain our customers telephone systems and computer networks. Avalon Computing is a leader in the implementation of "Voice over IP" (VOIP) communication solutions and computer telephony in Cork and the general Munster area
Great Island Car Rentals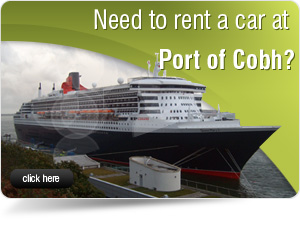 Great Island Car Rentals have been established and respected in car rental business for over 35 years. As a family run company, we aim to provide a superior level of customer service, with a closely personal touch, as well as operating to the highest international car rental standards.
Victoria Murphy & Daughter Auctioneers