29th July 1999
GARIBALDIS in DOUGLAS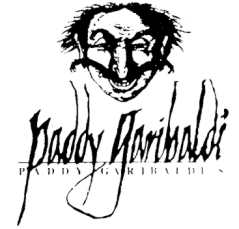 ---
Paddy Garibaldis in the heart of Douglas Village has recently been taken over by Kieran and Noreen Lynch. This family restaurant/bistro is fully licensed and is situated opposite the cinema with ample parking facilities to cater for its one hundred and fifty seating capacity.

The appointment of Mr. Geoffory Platt as the new head chef has been a major boost. Geoff who hails from London has worked in Ireland for the past few years. He has selected a very international team to work with him in the kitchen, one from France, another from Finland. However, his second in command, Peter O'Gorman is from Ballincollig in Cork and has worked in Jury's, Ballsbridge and Cork and more recently in Lynch's Lodge, Macroom.

Below is a sample of the lunch menu which has been modified to ensure that the customers can be in and out in the shortest possible time. Orders can be faxed in advance for maximum speed. Fax number (021) 365767.
| | |
| --- | --- |
| Louise (right) and Claire with proprietor Noreen. | Proprietor Noreen Lynch gets ready to open up for the day. |
| | |
| --- | --- |
| Claire gives Douglas Weekly a grand ol' smile! | Enjoy your meal in beautiful surroundings. |
OPEN FOR LUNCH 7 DAYS A WEEK FROM 12.00 - 3.00
EVENING MENU FROM 3.00pm
Upstairs at Paddy Garibaldis has changed into a bistro serving some delicious house specials as well as the traditional Garibaldis dishes. Downstairs is the family section, where the kiddies are supplied with their own special colouring menu and crayons. The excellent waiting staff are virtually unchanged and are well known to the existing customers. All in all the new look Garibaldis is well worth a try, it is recommended that you make a reservation for the week-end evenings.
Phone (021) 365765.
---