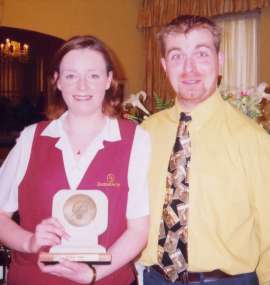 We are the Champions !!
Catherine Collins of Rochestown Park Hotel, winner of the All-Ireland Advanced Restaurant Skills. Pictured with Catherine is Peter Fitzgibbon of the Grange Restaurant who won the award in 1997, and then went on to win the World Skills Olympics, bringing home a gold medal. Well done Catherine and Peter.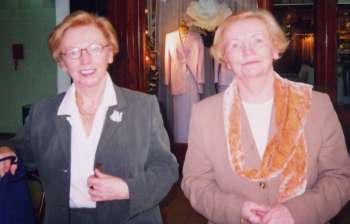 Senator Mairin Quill and her sister Ita, shopping in Douglas VIlage Shopping Centre recently.