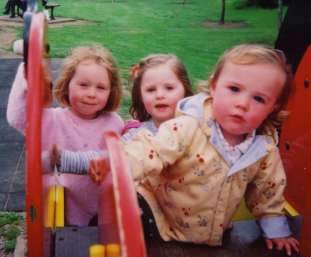 Chloe Kavanagh, Jennifer Murphy and Laura Dunlea, about to take a slide in the Douglas Community Park.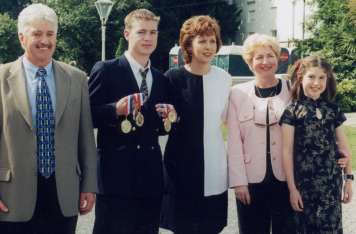 20 year old Gary Weldon from Kingslea, Douglas, the holder of 5 world championship gold medals in karate, pictured here at Aras an
Vactaráinn, when he was invited there by President Mary McAleese.
Also included are Gary's parents Charlotte and Tom and his sister
Amy. Gary is also the current world senior karate champion.