12th August, 1999


I met a reader of the weekly yesterday who remarked how beautiful the roundabout on the Well Road looks. If you have a few minutes take a walk, stop to look at it and the other roundabout under the bridge at Douglas West is equally beautiful. But then she mentioned the roundabout in Douglas Village outside the entrance to the Douglas Village Shopping Centre."Why?" She asked, "Don't they do the same to that as the other ones?". The reason readers is that the floral roundabouts are maintained by the corporation and the one with nothing on it except for a weed or two is the responsibility of the County Council. I mentioned last week that we were looking for nominations for the best shop fronts and displays in Douglas. Already we are getting letters and cards in and do continue to nominate your favourite business premises, and we will have a prize for the eventual winner. There are a lot of financial institions in Douglas, but readers which will be the first to lead the way and bring some colour and beauty to Douglas?
Another reader mentioned to me last week that the nesting srarrows of what used to be Pipers playground are gone, and he told me that the few that were left had been poisoned elsewhere by the weedkiller sprayed on kerbs etc. His parting words were"Environment? They don't know the meaning of the word!". I spoke to a local man a few weeks ago and he told me that vinegar is a natural and safe weedkiller. Theres a very good radio programme on Sunday afternoon on Radio 1 (RTE), Its called "Mooney goes wild". Listen to it and like me, you'll learn a lot. I called down to Douglas Garda station yesterday to pay a trafic fine, only to be told I would have to go to Anglesea Street Garda station. I enquired at the Douglas station whether they accept money and was informed that you may pay your firearms licence money and several other licences, but not fines. Surely in this day and age of high technology we should be able to pay a fine locally. So off I went to Anglesea Street Garda station to pay my fine. On the way in three men were coming out, Liam Burke, Jim Corr and local T.D. Simon Coveney. Simon stopped and we chatted for a while about Douglas. I told him that Douglas is now only being swept only every second Sunday. Simon, also being are local council representative told me he would look into it, so keep your fingers crossed. When I walked into the reception area of the Garda Station I got a SHOCK!! There were bins on the floor for cigarette ends and a bearded man waiting in line was puffing away. I thought there was a law that one could not smoke in Government Agency Departments. There were no "No Smoking" signs to be seen anywhere. Would'nt it be ironic if the law was being broken every day in the head office of the Law Enforcement in Cork. I'll call back next week to Anglesea Street to make sure I was'nt dreaming. I have no problem with people smoking, Im a smoker myself, but I don't smoke where I'm not allowed to. Home on holidays from Canada is Jim Stout who left Douglas in the early 50's. I spoke to Jim last Friday night and he asked for our readers heip. When Jim left Douglas almost 50 years ago he left with a friend, Peter Sheehan who lived 13 St Columba's terrace. Then Peter left Canaada a few years later and moved to Chicago. Jim has been trying to make contact with Peter. Do any of our readers have any information on Peter Sheehan, late of 13 St. Columba's Terrace. If they do would they please contact us @ 896496 and we'll pass on any information to Jim. It would be greatly appreciated.
Still no sign of road improvements work on Donnybrook Hill. We were told that work was to begin last month. But even if I could say it's still the same I cannot because its worse and extremely dangerous.
A reader mentioned to me that there is still builders rubble at the end of Maryborough (just before the Garda station entrance)Hill. That housing estate was built years ago and why are builders allowed to leave rubbish and move on.
The big sporting news in Douglas this week is 14 year old Ray Lally from Broadale is going to England next Monday, Aug 16th for soccer trials with Notts Forest. Most of you will know that Roy Keane also started with the club, and look at him now. I know everybody will wish Ray the best of luck in his trials, and also well done to College Corinthians, Rays local club.
Well done to the council who are repairing the footpath just past Garten Park, and to Noreen Williamson who took the trouble to write to us highlighting the condition of it a few months ago.

Bye for now.
Michael O'Hanlon
---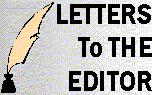 ---