26th August, 1999


To start this week, apologies to Freddy Humphery's whose name we omitted in last weeks photograph of the Douglas G.A.A. Hurling team, Freddy has been and is involved in the club for many years and continued to do trojan work in building up one of the best clubs in Cork.
Good news for all residents and users of Donnybrook Hill, work has finally begun on resurfacing the road, it was supposed to begin last month. We rang Peter Kelly on Friday last, to ask what the delay was, Peter rang back and told us that the delay was caused by road works carried out by Telecom and Bord Gais contractors. That work has now been finished and at last we should have a decent surface on Donnybrook Hill.
Another reader mentioned the lack of Gully Traps at the end of the hill opposite the Maxol Station at the bus stop. In the past the rain water came down the hill and lodged at the bottom. People waiting at the bus stop were frequently soaked by cars which drove down the hill, into the pools of water and ended up soaking people at the Bus stop. We rang the Council last week and told them about this problem. A spokesman told us that there were new Gully Traps fitted at that spot during the Summer, and that should stop the problem.
Another reader from Donnybrook Cottages asked us could we highlight the lack of a Zebra Crossing at the same spot. I've noticed that some drivers come down Donnybrook Hill at break-neck speed and at the end of the hill there is a blind spot, should somebody be attempting to cross the road, one would want to be a sprinter. We'll look into it and report back.
Community Garda Michael Collins (Great Name) is leaving Douglas for newer pastures. Michael is going to Togher, where he will be Juvenille Liason Officer for the Togher District. For readers not familiar with the system the areas under the control of the Togher District are Bishopstown, Douglas, Carrigaline Crosshaven, Passage West and Togher. A huge area. I spoke to Michael yesterday and more about his new job next week. We wish Michael well in his new position.
Also leaving in the coming weeks is Anita Power of Maryborough Health Studio. Anita is going to England to further her education in Health and Fitness and will be keeping a Rugby team in top shape over there. Who knows Anita someday it could be the National team?. Best of Luck in your new venture. Keep in touch.
Speaking of Maryborough House Hotel. The nicest biscuits I've ever eaten were baked by the Maryborough's Claire McCarthy. Home made cookies made by Claire are a joy to taste. But then West Cork people are known for their home baking.
Past readers of the 'Weekly' will remember Darragh McManus A.K.A. "Digsy" who worked with us for over a year. A few weeks ago Darragh moved the Dublin based magazine 'HIGHBALL'. He rang me lately to tell me he is now the Editor of the 'HIGHBALL'. Not bad going for somebody who started his Journalistic career with the Douglas Weekly. 'HIGHBALL' is owned by Mike Hogan who also owns 'IN DUBLIN', a magazine now more famous for its advertisements more than its Journalistic content, but that's another story. Finally readers we will not be accepting Ads for Massage Parlours in the Douglas Weekly. Douglas people are all perfectly toned.
The drive to improve the face of Douglas is moving on. More letters again last week, to nominate Shop Fronts and building's . I have mentioned and asked which financial institution is going to lead the way and bring some colour to their premises. Well readers 'Good News', a financial institution has been in contact with us and they are going to lead the way . More next week. Many thanks to Aston and Associates of Rhodaville House, your landscaping of the car park is excellent, your staff are a credit to the company. I'll be back for the coffee (and a biscuit from Maryborough House Hotel). Keep up the good work.
Congratulations to the Cork Footballers and Local man Ronan McCarthy, Cork definately is Gods County.

Bye for now.
Michael O'Hanlon

P.S. Good news for all residents of Donnybrook cottages! You will shortly have a zebra crossing.

---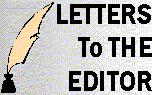 ---