16th September, 1999


Firstly and most importantly congratulations to the Cork Hurling Team on a fantastic win on Sunday. Cork being the under dogs had youth on their side in the last ten minutes, and their defence was a joy to behold. It was also a very clean game considering the terrible weather conditions. So well done to all concerned and our sympathy to Kilkenny. Its tough to lose especially by one point. Near the end it looked like a draw was on the cards , but on the day the cats hadn't nine lives only one They say life is a learning process, well folks I've learned something new again this week. The headline in a National Newspaper read "E.U. Canidates to receive £800,000," I assumed this meant their salaries, but I was wrong, all 15 M.E.P.s who were elected are to be reimbursed to the sum of £30,000 each. But wait I'm not finished, the other candidates who were unsuccessful and who reached 25% of the quota will receive up to, wait for it £30,000!! I was checking through the expenses and low and behold, Dublin based Fianna Fail T.D., Ben Briscoe claimed £33,945 in expenses, salary £38,000 and being an unsuccessful E.U. Candidate reaching only 25% of the quota will be reimbursed up to £30,000 total annual income this year, approx ś102,000. Here in the South Central Electroral Area we are represented by five T.D.s they are in brackets (Deirdre Clune £24,738.67) (Simon Coveney £8,064.34 approx 6 months expenses) (John Dennehy £37,188.12) (Micheal Martin £9,020.56 being a minister his expenses are usually paid for by his Department) and (Batt 0'Keefe £44,227.94). Batt 0'Keefe and Simon Coveney are members of Cork County Council and Deirde Clune and John Dennehy are members of Cork Corporation they are paid £9,000 a year tax free plus expenses. Finally if any of our T.D.s wants to send us a copy of their expenses for the year we will gladly print them. Our Fax No is 896496. Finally one thing puzzles me, Ministers expenses are met by their departments, so how come Mary Harney expenses are £397, Liz O'Donnell's are £435 and two other Ministers Jim McDaid's is £12,000 and Charlie McGreevy s is £11,933. Perhaps Mary and Liz go to work on a Honda 50.
An angry reader who lives at the bottom of Maryborough Hill, in the Paddock asks us to mention that some motorists speed down that hill at criminal speeds, and its only a matter of time before there is a serious accident. So motorists please drive slowly, canʒt replace a life.
Another reader rang to tell us that about 50% of the trees which the Council planted outside Gartan Park Wall have died . We were on to the Council and they are aware of the damage and will attend to the problem as soon as possible.
Congratulations to Kieran and Noreen Lynch on the opening of Rocques Restaurant in Douglas Village. I called in last night and had one of the nicest fillets of steak I've ever had and the good news is that Rocques has a full Bar Licence. What more can I say except to quote Arnie, "I'll be Back".
Good news for all Opera lovers is that our Barra O'Tuama has once again organised a feast of music for the R.P.H. on 23rd of September. The singers performing are Tenor Badri Maisuradze, Soprano Regina Nathan and Baritone Marzio Giossi. Barras last words to me as I left his office were, "Don't Miss It". "I won't I'll be there."
Finally hope to see you all at the ABBA show this Saturday at R.P.H. and Charlie Landsborough is heading our way for a show at the R.P.H. . We're being spoilt with good music.

Bye for now,
Michael O'Hanlon.

---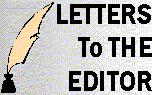 ---