23rd September, 1999


Would any of our readers know if there is a chess club in the Douglas area? One of our readers is anxious to find out if one exists, so if you know of one please give us a call on 896496.
Good news for residents of Grange Park, you finally got a pedestrian lights crossing to the Grangehill Stores. The council are also putting up pedestrian lights at Dino's to Douglas Village Shopping Centre. Speaking of that crossing, I was stopped at that zebra crossing the other day to let a woman and child cross, when a red BMW, driven by a woman, overtook me on the inside, missing the woman and child by inches. Another place where you take your life in your hands is Greenhills Estate, onto South Douglas Road. There are traffic lights there, but the amount of drivers on the South Douglas Road who crash through the red lights is frightening. A serious accident waiting to happen! Finally, motorists, if the amber lights are flashing at a light controlled pedestrian crossing, you must yield to pedestrians.
Last Tuesday night I called into O'Flaherty's pub in Parnell Place. Now owned and run by Douglas man Bernard McCarthy. The event was a birthday tribute night to a screen legend Maureen O'Hara, now living in Glengariff for almost 30 years. She spoke about her life, her family and her time in Hollywood. She told us about her father, who was from Meath, and he loved playing Gaelic Football, until one day he committed the ultimate sin - he attended a soccer match (it was the era of the infamous ban). He was banned from playing Gaelic Football and he never again went to a GAA match. He played soccer from then on. Maureen then told us a bit a soccer history - her father was a founding member of Shamrock Rovers, his name was Fitzsimmons. A customer in O'Flaherty's asked her who would she be cheering for next Sunday in the Football Final. "Cork, of course", she replied. She spoke about how she, John Wayne and John Ford had spent 6 years trying to get financial backing for "The Quiet Man", but none of the big studio's wanted to make a "silly Irish movie". Eventually they approached a small studio which made 15 day B westerns. The producer said he would finance "The Quiet Man" if Maureen and the "Duke" starred in one of his westerns. They agreed, and they made "Rio Grande". She corrected one error in film books, she told us, that "The Quiet Man" was made in 1951. We also learnt that there are only 3 people who were involved in "The Quiet Man" still living - Maureen, her brother, who decided on the areas in which the movie was filmed, and a Galway actor whose name she couldn't remember. Soon, and much too soon, the talk came to an end. I approached to take some photo's, thanked her and shook the hand of not just an actress, but of a true star. And Maureen, they don't make them like you anymore. Thanks for lovely night.
Our attempt to beautify Douglas and bring a sense of pride to the village is succeeding. Douglas Credit Union, as usual, lead the way. Last week the hanging flower baskets were out, now we wonder, who will be next?
Another reader asked me if I could do something about getting a light for a pathway leading to a housing estate. It's situated at the back of the Pinecroft, and the laneway is at the side of the Grange Launderette. If one of our locally based councillors reads this, perhaps they might do something for these residents.
I had a sneak preview of the beautifully restored St. Columba's church last Saturday afternoon. Well done to all concerned, it really is magnificent. What I would love to see now, as we approach Christmas and the millennium, is the two churches, St. Luke's and St. Columba's, floodlit. What do readers think? Canon Bantry-White and Father Liam O'Reagan might consider it.
This weeks violent attack on the Gardai in the city centre had led to Fianna fail TD Noel O'Flynn calling on take-aways to be closed early. Does Noel really believe that if these take-aways are closed early the thugs will go home? Say their prayers and go to bed? Chip shops are blamed for litter, violence, you name it, the old chipper is at fault. As someone who has been involved in this food business for many years, I have mentioned before that we cook the food, wrap it and the customer leaves our premised with it. Are we responsible for what our customers do with their litter? Violence is brought on by young people who cannot handle alcohol. We all know people whose personality changes with drink. Some are happy, some will sing, some will fall asleep and some become violent. These are the people who will start the trouble and then the others will join in. The American Indians called whiskey, "Crazy Water". They were so right.
I almost forgot to mention the beautiful restoration of the statue's in St. Columba's Church and the life size crucifix in the sacristry. Well done Cecelia (who can be contacted at 021-362022)
Finally, this thursday there is a fabulous "Opera Gala" at the Rochestown Park Hotel. Douglas man Barra O'Tuama has brought another class act for us to enjoy. I'll be there, hope to see you there also. Tickets are on sale at the hotel. Also I would like to wish the very best of luck to the Cork lads, especially Ronan McCarthy at the weekend.

Bye for now,
Michael O'Hanlon.

---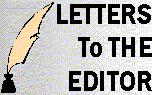 ---