18th November, 1999


Last Thursday night I called down to St Columba's Hall to attend a farewell party for two of our local Gardai, Dan Griffin and Ronan Keneally who are moving to other stations. I've said it before, we must have the best bunch of men and women in the Douglas Garda Station, I'm sure all our readers, like me will wish Dan and Ronan the best of luck in their new positions, the esteem in which the lads were held was evident by the huge crowd which turned out on the night to wish them well.
At functions like these I usually have a pint of shandy, move around take some photographs and generally mix, which is what community is all about. Ritchie "Mandella" Kavanagh was there to say goodbye to his friend Eldene who was returning to South Africa. On the dance floor they were a treat to watch. Then Alfie Kavanagh took over from Ritchie on the floor, that man can sure dance, next to entertain us was Cyril "The Bird" Kavanagh with his standard version of "Save Your Love", the person next to me turned and said "Michael aren't those Kavanaghs very talented". So say all of us. A great night was had by all, well done the hall.
Are we ever going to see an end to the road works in Douglas every day they're digging up some place new, and then they patch it up and move on and look for another patch to dig. The roads in and around Douglas are a disgrace. Did I read somewhere recently that only a ninth of what we pay in road tax goes towards roads, does anybody know where the other eight ninth's goes? Speaking of roads, a reader approached me last weekend in a shop and she asked me, "What do you think of the Kinsale Road Roundabout?" My reply was "I never use it now, anytime I did use it I found it dangerous, and most of the drivers seem to be like me, totally confused. Someday it will join that famous list of questions Who Killed Kennedy? What was Dev doing in West Cork in August 1922? Has anybody ever won the £50,000 Prize Bonds Draw, and who designed the Kinsale Road Roundabout?
Good news for Shoppers in Douglas Village Shopping Centre, as from next week there will be 50 extra car spaces as you enter
from Douglas West (opposite St Patrick's Mills). While I think
of it drivers please don't park in the spaces reserved for Disabled Drivers, not even to use your bank card, which lye heard some drivers say to the security man who reprimands them. You've got legs use them.
Last week I met a young local Douglas Man who expressed his opinion on the Douglas Weekly. His comments were kind but he asked me to write some articles for young people, my reply was "You're young why don't you write something on what it's like to be a twenty something in Douglas?" He said he would and like so many people who I meet and, they promise they will write in.
I thought that was the end of it, but I was wrong. Yesterday, Niall dropped in his article to the office and it appears in this issue. To any other person, young or old the Weekly is your voice, and we would love to hear from you on matters that concern you. Darragh McManus who began his journalistic career with the Douglas Weekly is now the Editor of the official G.A.A. Magazine "Highball", so get those pencils and E-mails sharpened.
Im sitting here on Tuesday Night writing this and watching Oireachtas Report, Noel Dempsey is explaining why there was such a low turn out in the latest Bye-election. Noel gave a litany of reasons. Deirdre Clune suggested Sat & Sun voting might increase the numbers of voters. My suggestion would be to give every voter who votes a Lottery Scratch Card, and your chances of winning the £10,000? About the same as electing a decent politician. Oireachtas Report now on the T.V. has moved from the Dail to the Senate, who are these people who were never elected by the people?, what purpose do they serve. Some of them claiming £40,000 a year on expenses while an old woman lies on a trolly in a hospital for 48 hours. Wealthy people rob the State (The People) of millions while a young man with a drink problem robs a jacket worth £39 gets a three month prison sentence and then hangs himself, and the politicians wonder why people are not voting? God Help Us.
Get well soon to Jane Riordan who's in the Mercy Hospital. We all miss you Jane, hurry home soon.
Good news for all music lovers. The Pinecroft is now providing music every Saturday night. Also spot prizes and no cover charge.
Finally I hope to see you all at the Rochestown Park Hotel on Sunday Night for a special tribute to our own Joe Mac. Tickets on sale at the usual outlets. It will be a night to remember.


Bye for now,
Michael O'Hanlon.

---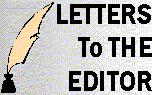 ---