9th December, 1999


What are the odds on Charlie McCreevy making some changes to the taxes which he introduced in the Budget? I'm writing this on Tuesday night so by the time you read it on Thursday or Friday, Charlie will have become a fantastic swimmer. The Backstroke would have been his forte. Do you remember when he took on the Credit Unions a few years ago? For those of you who don't remember the result it was Credit Unions 1 Charlie McCreevy 0. The week Charlie plays the second leg of the game I'd say the result will be, Mothers at Home 1 Charlie 0. The Americans have a saying "3 strikes and you're out!" Charlie, isn't living life on the edge exciting?
The North of Ireland Assembly were only in Government two days when they voted themselves an increase of £9,000 a year. Sinn Fein's new slogan should be "Our Pay Will Come", and all
the Unionists who were going to resign in protest are now having second thoughts. 'Tis hard to refuse the auld Merc, isn't it?
How many of you know that the G.A.A. is a registered charity? I didn't until I read it in a Sunday Newspaper. A lot of charities usually distribute to the needy at Christmas, does it mean we'll get a free pint in Douglas G.A.A. Club on Christmas Eve? I'm sure Dermot Keane will let me know on Friday night!! And no I can't be bribed, alright so, two pints and I'll never mention it again!!
Because we are organizing something for Douglas on Friday evening, (I'll write about it further on in this article). As this function is outdoor we decided to check on the weather. Did you know that there are Weather Forecast Companies in the Golden Pages? A lot of them have 1550 Telephone No's which means they charge at 58p a minute, but me being a clever boy spotted a Locall No 1890 - charge l2p, we rang it and got a recorded message which told us to get the Weather Forecast please telephone 1550, you can't win can you. Ronnie rang the 1550 number to be greeted by a recorded message in a broad Australian accent!! "Jesus Ronnie," I roared, "you've got through to Australia, hang up quickly before she finishes with three verses of Waltzing Matilda!"
We rang another company to be told ring back on Wednesday, we go to print on Wednesday so that's too late. We decided on another cunning plan, ring Aer Rianta, surely they would know what the weather was going to be like on Friday. The response was "We're an Airport not a Weather Forcasters, ring 1550 etc..." What can I say about Friday except bring a bottle of factor 10, a plastic mac, and a reichter scale, you should be well covered.
I think its sad to hear and read that R.T.E. are considering pulling the plug on Cork Local Radio, if it goes it means that one company controls all the stations in Cork, West Cork, County Sound in North Cork, and the Mother Ship in Cork City, 96 FM. R.T.E Local Radio is and was public broadcasting a voice for people who do like a choice. Older readers will remember 1961 when we had one television channel, then
we got R.T.E. 2 and we thought it was Christmas. 96 FM is market driven, dictated to by marketing and advertising agencies, the eighteen to thirty five age group are the big spenders in the consumer market. I believe that Cork Local Radio should have concentrated on the forty five plus age group. But what did they do? They tried to take on 96FM and began to lose the listeners they had. A classic example was scrapping Rockin' Jerry on Saturday Morning. Gerry had a big following and listenership, but they tried to attract a younger audience. Now 96 FM are playing dance music at night because its losing its younger listeners to stations like Kiss and Radio Friendly. I believe I.R.T.C. (Independent Radio and Television Commission) should not be in the business of 'protectionism', which it seems to be doing here in Cork. Finally, when Radio South became 96 FM and completely changed its programme format there wasn't a whimper from the I.R.T.C. But when Radio Ireland became Today FM they threatened to revoke their licence. If R.T.E. don't want to provide local radio in Cork give it to somebody who does. I know a few.
To the woman who rang us about the Catholic Grave Yard being inaccessible on Sunday. It seems that people with buggies prams, or wheelchairs cannot gain entry because the main gate is shut. We rang the council office and we hope to have some good news soon on this matter. At Christmas time especially we all wish to pay our respects to our departed loved ones. So watch this space.
This time last year we tried to organize a Christmas Tree for Douglas but we left it too late, so this year I went on the bum in September, first to Jim Hanley of Hanley Sheds for a big Christmas Tree, "How Big?" says Jim. "Whats the biggest Jim?" says I. "35 feet," says Jim. "We'll take it", says I. Next, to Sean Fitzgerald of Daily's for the E.S.B. supply. "No Problem," says Sean. Next call to Aiden Crowne, manager of Douglas Village Shopping Centre "Aiden," I said, "we need lights". Aidens reply was "Let there be light". Next call to Kieran Healy and Bernard Parkes of the County Council, "Gentlemen we need a site near the Finger Post for a 35 foot Christmas Tree and a Council truck to collect it from Hanley's". This time the answer came in harmony "No Problem!" Next a call to Regina Mundi for some Carol Singers for the big occasion. "No problem," says Principle Michael O'Mahony, "and we'll bring the School Orchestra as well." Then a visit to Con O'Sullivan of Betcon whose providing the seating with no problem. Finally a call to the Garda Station to ask them to keep a secure eye on our tree over the festive season, what did the Garda say? You're right, "No Problem". The total charge ... not one penny. Many thanks to everybody concerned, not forgetting local historian and author Con Foley who wrote "The History Of Douglas", who will turn on the lights Friday night at 7.00pm and not forgetting the council lads who put up the tree with such good humour. Once again I'm sure I speak for everyone in Douglas when I say a big 'Thank You' to everybody concerned and don't forget to support the sponsors of this lovely tree.

Bye for now,
Michael O'Hanlon.

---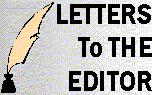 ---