20th January, 2000


The good news for residents of Douglas and in general all Cork people is that the Home Design 2000 Exhibition returns to the Rochestown Park Hotel on February 25th for three days. Last years exhibition was a huge success and according to organiser Peter Crowley this years show will be bigger and better. Like last year, the Douglas Weekly will have a stand, and on the day the exhibition opens we will be celebrating the Douglas Weekly's 3rd birthday. Hope to see you all there.
Is Pat Kenny obsessed with money? A few months ago he interviewed Michael Flatley and took us on a tour of the Flatley residence, and then he started on about gold taps, Flatleys millions, he was in awe of Flatleys millions. Then, on last Fridays 'Late Late Show' he introduced his guest Denis O'Brien, saying, "This man could buy everyone in the audience three BMW's". God help us if Bill Gates ever comes to Ireland. Compare Pat Kenny to Gay Byrne, and we all remember one guest Gay was in awe of, Mother Tereasa. Pat, there are more important people in the world than people with millions, and sometimes these people contribute more to society.
Speaking of Denis O'Brien, who made a few bob from the sale of ESat to BT, Denis was rarely on TV. Then last week he was on the 'Late Late Show' on Friday and TV3's "Agenda" on Sunday night. I wonder if Denis will enter the political arena. A man with £230,000,000 doesn't spend his days looking out the window watching the world go by. We'll wait and see.
I mentioned last week that the County Council will take £12,000,000 from Douglas over the next four years, and that they will spend £500,000 on Douglas roads over the same period. What we would all like to know is what are they doing with the other £11,500,000? Does anybody know?
On Monday night I went up to Douglas Hall football grounds. The reason was to take some photo's of a great bunch of girls, the under 12's Soccer team, who as I write are on top of the League. At 6.30pm on a cold Monday night when most of us are sitting by the fire watching TV, these girls and their mentors are doing something a lot more of us should be doing. Well done to everyone for the time, trouble and dedication they give to the youth of our area, that must be true job satisfaction, and a job well done!
Yesterday I called down again to see Siobhan at Little Rascals Children's Boutique in Carrigaline. Last week I mentioned that Siobhan was selling Communion dresses at £60 cheaper that most other stores. What I forgot to mention was that she is also selling all her winter stock at half price and some at less than cost. I saw one beautiful pure wool navy coat that was £39.95, its now £15. Is this woman mad? To find out, take a trip down. Tell her I sent you!
Should Mike Tyson have been allowed into Britain? Some people say well, he served his jail sentence for rape. But there is a law in the UK which states that anybody who has served a sentence over 12 months for a serious crime will not be allowed into the UK. Tyson's manager Don King was in jail in the USA for manslaughter, yet he's in and out of the UK like a fiddlers elbow. Women's groups say he (Tyson) should not be allowed in, but Jack Straw (Home Secretary) bowed to pressure, not from boxing fans, Manchester MP's, but I think from pressure applied by Rupert Murdoch, who own Sky TV. The main world headlines on Sky were; Mike Tysons leaves America; Tyson is on the way; Tyson has landed; Tyson goes to pray at a Mosque; Tyson gives a child a T-shirt. It's a circus, and in a week or two Rupert will get the audience to pay-per-view £15.99 to Sky. Every circus needs clowns, I wonder are they in the ring or in the audience. Keep your ear to the ground !!!
Speaking of Sky, on Sunday night I watched the final of World Darts Championship. The semi-final between Hankey and Mason was brilliant, nail biting stuff. But the final was one-sided with Hankey beating Baxter 6-0. Also on that night was the start of the five nations snooker competition. The best players in the world playing as a group, representing their countries. So at midnight I switched over to Sky News ... No mention of the fact that an Englishman was the world dart champion, and no mention of the snooker. The reason? Sky only mention what they either own or control. The best news programme on television is Newsnight with Jeremy Paxman on BBC2. Sky is the pits.
The second part of the Upton interview concludes this week (page 3). One person told me that she cried when she read it. Another elderly man I met in a local shopping centre told me that he could not get the article out of his mind. On the Saturday when I finished the interview we walked around the grounds until we came to the Chapel and my friend said, "We'd be sent down to collect the chickens eggs for the priests and brothers meals, but if we were caught walking past the front of the Chapel, we'd get a beating. We were only allowed to pass the Chapel at the rear!" I can only assume that these children were looked on as the result of sins of the flesh, and to atone for the sins of their mothers they had to be punished. These people took from these children something that can never be replaced, their innocence, their dreams, and their childhood. Finally, on this subject, in 1967 the Minister of Education Donagh O'Malley appointed a committee, chaired by district justice Eileen Kennedy, to inquire into childcare, particularly in relation to children in industrial schools.
The committee's finding were never implemented and its detailed files have been subsequently lost. We're a great country for losing files. I hope God forgives them, I couldn't.
Finally, congratulations to Billy McCarthy who was elected President of Douglas GAA Club. Billy is a fine writer who has contributed to the Douglas Weekly over the years. Readers loved his articles on his childhood memories and Billy, you were lucky to have had such happy ones. Good luck in your new position, I know that you, like Liam Bennett before you, will be a credit to a great club.
Bye for now,
Michael O'Hanlon.
PS. Thanks to Frank Downey for pointing out that Bess Carthy's photograph, which was featured in last weeks Weekly, was taken in 1930 and not 1960.
---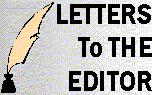 ---