3rd February, 2000


Well, Mike Tyson came, saw and conquered. Six minutes work and £5,000,000 richer. Millions of viewers £15.99 poorer. I decided to watch the controversial banned movie 'Natural Born Killers' on TV3. All set with a big fire, a couple of cold bottles of beer in the fridge, and at 10.45pm TV3 told us that they were not going to show the movie. It seems the state decided it might corrupt our morals, and threatened the station with court action. After watching last weeks news I'm afraid my faith in the political system has reached a new low. It's now so low it has a minus symbol in front of the word low. The spin doctors must be working overtime ... "Tell them you didn't know, tell them its before the courts, tell them to wait for the tribunals report. tell them its 'sub-justice', tell them anything but the bloody truth!"
The politicians cannot understand why there is such a low turnout at election time. For years I told my children to vote, the system was something that good men and women fought and died for 84 years ago. They must be spinning in their graves.
The good news for anybody who likes dancing is that Sunday afternoon adult dancing is taking place this Sunday at the Rochestown Park Hotel. Now that Sunday has become as commercial as Saturday, with as many cars and people in Douglas on a Sunday as any other day, it makes a difference to know that there is a place where people can meet, make friends, have a drink and dance the afternoon away. I think its a lovely social way to spend a Sunday afternoon. I'll be there on Sunday to take some photo's, hope to see you there!
A few weeks ago, we in the 'Douglas Weekly, came up with an idea which we thought would be good because it would involve our young people in St. Columba's girls and boys school. We rang school principal Michelle Cashman and asked her if her students would write a composition on "Why I like living in Douglas". Michelle liked the idea and today Luke Philpott dropped up to the office with 38 entries. We will publish three or four entries each week, starting next week, and at the end of the competition we will get a judge to pick three winners, who will receive a prize from Douglas Books. I hope you enjoy reading them as much as I did.
Before leaving the office Luke told me a joke ... Three screen tough guys were offered film parts in the lives of famous composers. Sylvester Stallone said, "I'll be Mozart". Jean Claude Van Damme said, "I'll be Chopin", and Arnold Swartzenagger said, "I'll beBach!" (get it?)
Congratulations to Mark O'Sullivan of CL Meats, Kinsale Road. Mark told me that they are celebrating ten years in business with their factory priced meat retail outlet on the Kinsale Road. Mark also told me that they are a family owned business, as well as supplying the general public they also supply the hotel and catering trade. All their hams are home cooked. Finally, watch out for some anniversary specials from CL Meats (opposite Woodies).
Welcome home and back to the council chambers to our local county councillor Peter Kelly. Peter is one of our most active local councillors and has always kept in contact with the 'Weekly', then for the past eight weeks, nothing! We began to wonder. Was he a secret lotto winner? Had he moved to a villa in Barbados? No folk, nothing like that, Peter has been quite ill in hospital, but now thankfully he's back with us. When you see him wish him well because he's doing a great job, like Deirdre Forde, representing us at local level. Welcome back Peter.
Things are really hotting up in the Douglas area, with massive development plans before the planning authorities, resident groups are being formed every week. I have a feeling that its going to be a long hot summer, in more ways than one.
In last weeks 'Douglas Weekly' we published a photograph of local graveyard caretaker Pat McSweeney pointing to a stone inscribed in Latin. Past asked us for some help in finding out its history. Local latin scholar Michael Keohane rang us and the translation into English is in this weeks edition (below). Its the family gave of the Heard family who died in the 1790's. Their son John arranged the tombstone. John is listed in the Cork directory (1820-1822), it states, "John Henry Heard, Attorney register of the Diocese of Cork and Ross, Ballybrack House". What we would like to know is what happened to John Heard? There are no Heard's listed in the phonebook. We rang local historian Con Foley who told us that the Heard family were originally from Kinsale and moved to Douglas. Any information on John Henry Heard, gentleman, landowner and attorney would be appreciated. Watch this space!


Bye for now,
Michael O'Hanlon.
---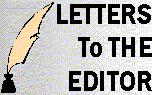 ---