24th February, 2000


Last week was a sad and a bad week for any one concerned about the environment, Professor F.X. Martin, the Augustinian Priest died. He was the man who organised huge protest marches in the seventies against the bulldozing of Wood Quay in Dublin. For anyone not familiar with the story, in the early 70's developers discovered a medieval site, I think it was created by the Vikings. The developers wanted to flatten everything in to the ground, but F.X. Martin organised crowds of up to 20,000 to march in protest. He went to the Highcourt, and won, and thousands of artefacts were discovered and preserved for future generations to appreciate. Today, more than ever, we need more people like him.
The bad news was the jailing of 13 eco-warriors. I believe there's a bit of the 'eco-warrior' in us all. Some people call them drop-outs, hippies, crusties. because they refuse to conform to our way of living. They care about the environment, the woods, the streams and rivers. The country that Johnny Cash once wrote a song about called, "Forty shades of green". A few weeks ago a reader told me that developers were knocking down old houses and cottages and building apartments. A few months later the state was building old house and cottages to show the Americans how we lived.
It's surprising what one hears when having a cup of coffee in a restaurant. Two women were talking. No, one was talking, the other couldn't get a word in! The one way conversation went like this, "Those single mothers have the country bled dry. They're having children to get a house and rent allowance. No wonder our taxes are so high". I wanted to say, "Lady, it takes two to rock 'n roll, what about the single fathers? If they decide to go to England to terminate the pregnancy they're committing murder, if they stay at home and have the baby, they're bleeding the state dry and making us all pay more to keep them in luxury ! (£100 per week). It seems its a no win situation for single mothers. The banks can rob the state (which is the people) of hundreds of millions, while the single mothers bleed the tiger dry. Perhaps that woman would like to go back to the good old days of the Good Shepard launderettes. Sisters of Mercy, young girls beaten from home, sent to England, ended up on the streets, their children taken from them and sold into slavery on farms or as cleaners to forever pay for their crime, which was being a single mother. I'll be careful where I'll have my next cup of coffee, I've become particular about who I sit next to.
On Sunday night there were two horror shows on TV. 'Anaconda', a film about a man-eating snake, the other show was the National Song Contest. Presenter Mary Kennedy looked like a Spice Girl, the songs left a lot to be desired, and the voting system was very tribal. The regional presenters who gave their voting results told us about their new Cd's, TV programmes, etc... and finally, Eircom made £13,915 in 5 minutes (121,000 calls @ 11.5p each). My suggestion, go back to the old system. Pick ten judges, who are all involved in the music business, put them in separate booths, and let them cast their vote. We could do it next year, after all, "What's another year?"
Deirdre Forde our local councillor called to the 'Weekly office today (Tuesday) with a copy of the Integrated Road and Traffic Management Plan. These are only recommendations and we hope that everybody will take the time to study the plans in detail. This is where residents associations are vital, because through them you can express your opinion. If your have any queries contact your local councillors, and if you wish to express yourself, you have the Douglas Weekly.
Once again we're approaching one of the biggest nights of the year, the night to pick a Douglas Rose to represent us at he Cork finals. Last year we had 22 roses, which was fantastic considering it was only our first year holding it. Evelyn O'Connell was the Douglas Rose last year as she did us proud at Jury's, where the Cork final took place. So as the date looms closer we'll print the full details of the competition, and who knows, you could be the Douglas Rose 2000AD.
Bye for now,
Michael O'Hanlon.

PS. We hope to see you all at the Home Design 2000 Exhibition in Rochestown Park Hotel this weekend, and incidentally we would like to wish the Hotel a very Happy 10th Birthday.
---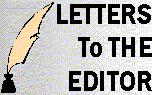 ---