23rd March, 2000


It's Monday night and I'm writing this and Sky News is on in the background, I freeze as I hear Pope Paul has visited Mount Nebo, I didn't even know he was in Cork! Our Northside neighbours must have fierce influence in Rome.
I like happy endings. The story about the Romanian Refugee who went to open a bank account on Collage Green and was turned away (He should have went to a Credit Union to open an account, they treat everybody with dignity) Anyway he had £4, he spent £3 on the lotto and a few hours later he was worth £1,113,471. Now both he and his wife are hoping they will be allowed to stay in Ireland. I figure his chances of being deported are about the same as getting a smile from Van Morrison.
If you want to know anything about the traffic recommendations for the Douglas area make sure you call to the information bus in Douglas Village shopping centre on Thursday (today) and Douglas Court shopping centre (to-morrow) Friday. Any questions you might have will be dealt with by people who know exactly what the plans are.
The concept of a Nature Walk through Douglas is a wonderful idea. We are to have a walk from Douglas West, parallel to Shamrock Lawn, passing Amberly Heights and eventually ending in Grange, a lovely idea, and the view of Douglas and the City is beautiful. Unfortunately we do not live in a perfect world where everybody appreciates what the Council is doing. A reader who lives in Amberly Heights rang me to inform me that the Council has put ten bench seats below the houses. Now young people are gathering there with the familiar plastic bags of six packs. I've seen the evidence. I took a walk through St. Columba's School on Sunday morning and at the top of the steps where young people sit the familiar sights were there plastic bags and broken bottles. Budweisser and vodka bottles smashed on the path with glass everywhere in the grass on the path where young children go to school everyday. This was not one bottle accidentally dropped, these were bottles smashed on the concrete. This was criminal vandalism. A few weeks ago 30 windows in the school were broken at night, this was not a stray football, this was also vandalism, why do they do it? I don't know. We have a huge young population and youth clubs, like John Wayne Wester's are a thing of the past. Can we give them access to some kind of youth centre, and if we do will they use it, or is a naggin of vodka more exciting.
I know the Off Licences in Douglas are very strict about who they sell alcohol to, but do the people who buy it and pass it on to the 14 and 15 year old teenagers realise what they are doing. The Amberly resident rang the council to express his opinion on the seating for 60 (each bench will seat 6) the reply was that people should not be dictated to by a few unruly teenagers, and the Gardai could move them on. Douglas Garda Station is closed every night at 9.00pm and telephoning Togher about a problem in Douglas seems to me not be the answer. Does anybody have any suggestions?
I just heard on the News that banks in England have been over charging (if they had guns it would be called robbing) their customers to the tune of £5 Billion annually, now where did I hear that before?
Nemo Rangers are selling their lands, including playing pitches and moving to the other grounds next to the Tramore River. I'm sure everyone will wish them well in their big move.
It takes a West Cork man to come up with a unique and practical service, and Vincent O'Shea has done that. A Wheelie Bin cleaning service. Once a month Vincent will call to wash rinse disinfect your bin for only £2 per month. Vincent can be contacted @ 087-2041640
Many Thanks to Knight of the Road Willie Higgins who came to my aid last Saturday morning. Willie I owe you a pint.
Birthday Greetings to Douglas Books, De Barbers and Pouladuff Upholsters, who this month celebrate a total of fourteen years in business. Long may they continue.
Finally I read that Celine Dion is about to sue an American magazine for printing the story that Celine is expecting twins, she is looking for £20 million. That works out at £10 million pound a baby. It was just as well they didn't say that she was expecting quads!

Bye for now,
Michael O'Hanlon.

---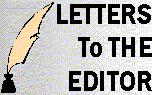 ---