20th April, 2000


Now that Sunday has become like every other day, a lot of people spend their Sunday afternoon visiting shopping centres, D.I.Y stores, garden centres. Last Sunday I decided to take a trip to the City Centre to check out a Music and Book Shop called Vibes & Scribes. We have a couple of good music stores in Douglas, Blacktrack in Douglas Court and Laser Discs in Douglas Village shopping centre, not forgetting Book Deal on Tranway Terrace, where one could pick up some interesting L.P's (for younger readers L.P means Long Playing) Anyway, I've been a shopper at Vibes & Scribes since it opened. Shortly after opening they introduced a type of loyalty card. One had the card filled in with the amount spent, signed by the shop assistant and when over a period of time it reached a £100 the customer got a free £10 book. I had the sum of £88 on my card, so on Sunday I spent £13 to bring my total to £101. The assistant in the music department filled in the sum and initialled it. I then went to the book department picked up a book and brought it to the girl at the checkout register. I produced the loyalty card to be told that's been finished since 1997! Hold on I said, I bought C.D's here before Christmas, the amount was filled in on the card, which was signed. I was getting nowhere "Can I speak to someone in charge" I asked "There's nobody here in charge" she replied "Look" I said, "I was upstairs five minutes ago, the man filled in my card and initialled it, and he did not tell me it was finished". She did not want to know, so before I left Vibes & Scribes in Bridge Street, I told the assistant I would give them a mention in the Douglas Weekly, needless to say I shall never again shop in Vibes & Scribes. Because the treatment they gave to a customer who supported them from the beginning.
Contrast that with this. I bought a box of fax rolls from O'Leary Office Supplies on the Kinsale Road. I brought them back to the office, opened the box, unwrapped a roll but it was the wrong type. I rang O'Leary's explained what had happened "No Problem" said a charming voice on the phone. Today I collected the correct rolls, when I walked in a smile greeted me from both girls, a box of rolls was on the counter. I thanked them and left. My faith in sales staff had been restored, 100% marks to O'Leary's Office Supplies.
Part two of the Patrick Gallagher appeared last Sunday in the Independent. The interviewer travelled to South Afica to interview him (How's about a swop? South Africa can keep Paddy if we can have Nelson Mandella) and told us that Paddy is the only member of Ireland's powerful and wealthy elite who have been jailed for "White collar misdemeanours" However he was sentenced and imprisoned in Northern Ireland. In the Republic last year six men went to jail for Dole Fraud, Paddy never spent a day in an Irish jail. On the same page as the interview is on another writer profiled Paddy. He tells us that Paddy admitted stealing £120,000, and was jailed in Northern Ireland. He also tells us that investigations in Dublin had revealed irregularities and false records. Paddy also tells us that C.J. Haughey achieved an incredible amount in a short space of time, Paddy, I'm sure we would all agree with you there. Good news for all music lovers, Paddy is forming his own band and intends to tour the world shortly. I'm sure a lot of small investors lost their savings would love to see Paddy perform live in Dublin, I'd say he'd bring the bank (Oops, I meant the house) down!!
As I'm writing this piece it is Tuesday night 11.55pm. There was a public meeting held tonight in a local hotel to discuss housing refugees in Havisham House Hotel on the Rochestown Road. During the past week I have heard so many different opinions on the matter. One man told me that he lived quite close to the hotel and that his wife was often on her own. He asked me would I like to live opposite a dump! I reminded him that we were talking about human beings, men women and children. (Ask the residents of Palace Ann Lawn about living next to a dump) The next person I spoke to puts all the blame on the Russian Mafia, who says are shipping them over in their thousands. Today I met a man who wants to organise a welcoming party for the refugees, and supply them with traditional brown bread. Another caller told us that there is an empty convent in the Northside. So there you are different views on the same subject.
Finally as we approach one of the most important days on the Christian calendar perhaps we should reflect on what the word Christian means. My five year old granddaughter sums up Christianity when she says "Sharing is Caring" Happy Easter.

Happy Birthday to Anne Marie Campbell, enjoy your day off !!

Bye for now,
Michael O'Hanlon.

---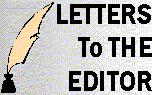 ---