25th May, 2000


Last Thursday night I attended a meeting of residents who live within the area close to the Kinsale Road Landfill, (otherwise known as a Dump). The meeting was held in Nemo Rangers Hall, and it was filled to capacity, standing room only. Politicians who attended numbered about eight or nine including two T.D's, John Dennehy and Deirdre Clune. The meeting was orderly, but the residents let the public representatives know how they felt about having to put up with the dump for twenty-six years. I know that the Celtic Tiger brings with it it's problems too, like more rubbish every year, and it's a problem that won't go away. However as I spent three years living in Greenhills Court in the late 70's, I can understand the residents frustration and anger at this situation which has been with them for so long. I was at a meeting of Frankfield residents last year during the local council elections. These residents were told that the dump was to be closed in 2003. What they were not told was that 40 acres would be kept as a recycling plant and that all the rubbish from Cork City and County would be brought to the Kinsale Road to be recycled. Refuse trucks on the Kinsale Road, morning, noon and night, bringing waste to the Mother Dump.
It seemed a shame that there was nobody at the meeting from City Hall. I'm not talking about the councillors, I'm talking about an official who is going to be involved in the planning of this recycling plant. Some of the councillors told the meeting that the City Hall officials would not tell them what was going to happen. Perhaps City Hall should have hired a P.R. firm for the night, brought a screen and video to show people how recycling plants work, and had a question and answer session with the residents. A few councillors backed the residents, but then told them they had not seen the plans!
Finally on this subject, it's not right to continue dumping rubbish next to people's houses, attracting rats and flies and causing sickness, while up to recently granting planning for more development in the area. I think an independent medical report on the consequences of living next to a super dump might go some way to getting rid of this eyesore for once and for all.
Brendan Heffernan rang me tonight to ask me to mention that all the members and friends of St Columba's hall wish the best of luck to our Douglas Rose Audrey McGrath on Friday night at Jury's where one lucky young woman will be chosen to represent Cork at the Rose of Tralee Festival, we all echo Brendan's wishes to Audrey on the night.
I'm sure a lot of our readers have heard of Harry Ramsden. Harry opened the first fish & chip sit down premises outside Leeds in the late 20's, seventy years later Harry Ramsden is a Plc (Public Liability Company) with over 70 outlets world wide, Middle East, Far East U.K and Ireland. It's a franchise operation (similar to Colonel Sanders or McDonalds). Recently they got together with Granada to open hot food outlets at service stations all over the U.K. Now I'm told that a Harry Ramsden fish & chip restaurant is to open in Douglas. The bigger ones in the U.K are open 363 days a year, usually seating about 150-200 patrons. Watch this space for further details.
I knew the Civil War was gone out of Irish politics when a member of Fianna Fail, Frank Dunlop was making political donations to members of Fine Gael who were standing in local and national elections. Think about it, a Fine Gael candidate being elected with the help of a contribution from a Fianna Fail member. God bless you Frank, it warms the cockles of my heart, we could learn a lot from this man (although a few people wished we hadn't).
I called down today (Monday) for the official opening of Noonan Cleaning Services new office in St Patrick's Mills The opening was performed by Michael Martin T.D., Minister of Health, always a smile and an acknowledgement from Michael and a credit to his profession. The next Taoiseach without a shadow of a doubt and we couldn't do any better (no I am not a member of F.F or F.G or P.D's or Labour or any party), I just admire his professionalism as I do all professionals, who are masters of their craft.
Finally Good Luck to John Roche and the staff at Riverside Cabs, who are going from strength to strength. Riverside Cabs can be contacted @ 361999.
Bye for now,
Michael O'Hanlon.

---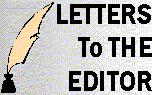 ---