1st June, 2000


The Magnificent Seven" a story about a band of do-gooders, who take on a group of bandits who are robbing the people (we could do with them here in Ireland) The story reminded me of the P.D's in the mid eighties, they were the magnificent 13. They were going to take on the Corrupt and save us, what went wrong? Mary Harney on her white steed slaying all the dragons before her, the voice of goodness. But the steed is now an old donkey and the doubled edged sword is made of rubber. The Magnificent 13 are no more. They lasted 15 years.
The word "Impeach" turned up again during the past few weeks. For readers who are not too familiar with its meaning, here it is "Impeach; to charge with a crime or misdemeanour in office; "Arraign a public official before a competent tribunal on such a charge; So when Justice Hugh O'Flaherty was threatened with impeachment last year, that was what he was threatened with but he resigned. I heard Mary Harney tried to explain her support for his appointment to the E.U. Bank "He deserves a second chance" Did Anne Ryan (killed by a drunken driver) get a second chance? On Monday nights Questions and Answers Sile De VeLara stated that it was terrible that Anne Ryan had lost her life. The mother of two did not lose her life it was taken from her by a drunken driver, there is a difference. The man who killed her got an early release from jail with the help of " a wink and a nod" What are we? worse than a two bit Banana Republic? You bet your arse we are.
A female reader asked me to mention something that continues to annoy her and her female friends. "Why", she asked "do men insist on trailing behind their wives in the women's underwear departments in shops? I must confess I don't know. But another reader who works in a women's clothes shop told me that she had to ask a man who was in the changing room with his wife to leave. I suppose shoppers like a little privacy in buying certain things and perhaps men should respect that. What do you think?
A huge crowd turned for the final of Stars in their Eyes in Rochestown Park Hotel on Monday night. I heard a few fantastic singers especially a Meatloaf singer from Ballymacoda. Well done to organiser Noel Magner and Joe O'Donaghue.
A reader told me that she was going to change her car a few months ago. The reason being that she got her call from the NCT in Little Island. Then she read my piece about my experience with the NCT (of which I had nothing but praise) so she decided not to sell (or get rid of) her car. So last week, down she went, car washed and regular service carried out before hand and the good news, she passed!!
Another reader who told me he could not afford to change his car also got the call but he was thrilled when he passed the test. So nothing but Good reports from Little Island.
As I am writing this piece on Wednesday morning the rain is coming down and it's almost June. I just wonder are we in for another depressing wet and windy summer? Perhaps we are only getting what we deserve. I had a joke to tell but I am so angry at what is happening to this country for which good men and women gave their lives, I feel it would be inappropriate. One thing for certain, I won't be going to Caherciveen for my holidays!!

Have a Good Weekend,
Bye for now,
Michael O'Hanlon.

---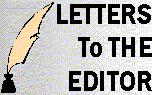 ---