27th July, 2000


Well, what do you think of the new look Douglas Weekly? Now that the Weekly is in its third year we felt that it was time to introduce a little colour into your lives! All of this would not have been possible without the continued support of our advertisers, any free paper could not exist without support from their advertisers, and the feedback I get from them is that our readers do support them, and I thank our readers for their support. Thanks to Paul Twomey and the staff of E.C.S. who print the Weekly, Stuart our Graphic Designer, who is a genius and his wife Anne Marie who is a saint, and finally my right-hand man Ronnie without whose help I'd probably be dead from trying to make the Wednesday deadline!

I have never listened to marketing experts, they tell us that people under 18 and over 50 years of age don't matter. They don't spend money, so they are not commercially important. On Thursday's when I deliver Weekly's to 80 outlets in Douglas, Rochestown, Frankfield, Kinsale Road, Turners Cross, Blackrock, Ballinlough, Carrigaline, etc, I see readers reading the Weekly, their ages range from 10 to 90, so much for marketing experts!

Get well soon to John O'Regan. Well known Photographer and Bowls organiser. We hope to see you back in the club soon.

A reader told me that Douglas Village on Sunday morning was a sight to see, rubbish everywhere. In 1998 I spoke to a councillor about the possibility of having Douglas swept on a Sunday, his reply was that it wasn't in the estimates. I'd love to know what the council spent on Crosshaven for the past year. We have two local councillors, Deirdre Forde and Peter Kelly who are as local as one can get, living in our area. I would suggest that a walk through Douglas Village, East and West on Sunday morning might introduce Sunday morning cleaning of our village into the Council estimates.

Congratulations to Turners Cross Credit Union on their new premises. Readers in the area can now pick up the copy of the Douglas Weekly in the Credit Union. The manager of the Beer Garden Liam O'Connell told me that Robert Wright who performed there last weekend got a fantastic reception, including a lot of his old friends from Douglas. Liam told me that Robert Wright will be returning to the Beer Garden soon. There's nothing like live music, keep it going.

I'm told that the Daniel O'Donnell concert in Rochestown Park Hotel was a sell out, and a fantastic night out was had by all. One of our competition winners rang us to tell us that she had entered the competition in the Weekly to try and win the tickets for her Mother, so when she won two she decided to go along for the first time to see Daniel. From what she told us Daniel has a new fan. That guy certainly has something.

I must compliment Ballinlough man Ger O'Regan (Security man to the Stars) on his excellent articles on the plane crashes in Ireland during the 2nd World War. Keep on writing Ger.

I'm told that the children's play area in the Community Park was vandalised again. The wire that the children use to climb was cut. To cut a rope wire that thick would take a hacksaw. and that was what was used, think about it, some clown went to into the children's playground at night armed with a hacksaw, with the sole intention of destroying a piece of equipment that brings pleasure to children. Perhaps the culprit needs treatment for his or her sickness, although to be fair to young girls, they wouldn't do something like that. Gardai on the beat might help us to stamp out this vandalism. An hour a night on foot patrol would be appreciated.

The Best of Luck to Tony Sexton and all the staff at Mortgage Choice & Property Choice who have just opened a branch in Douglas East (the old Garda Station) It's good to see another well known financial and property firm recognising the fact that Douglas is the place to be.

Finally best wishes and success to Ballincollig & Bishopstown Weekly, which hits the streets this Friday. Declan and Terry are full of optimism, which is the most important factor in starting any new business.

Bye for now. Michael.
---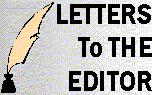 ---