3rd August, 2000


Congratulations to Douglas Football Team on a great win last Saturday night. To win by the last kick of the match is the stuff that dreams are made of. we telephoned around looking for a photograph of the lads, but unfortunately nobody had one, so we'll just have to make do with offering our heartiest congratulations, and the best of luck in the next round to Douglas.

I drove down to Crosshaven last Saturday morning. Just past the Carrigaline G.A.A. grounds I came upon an unusual sight or should I say sign. Two men in yellow jackets were doing what looked like surveying work, a car was parked with its hazard lights on, but what caught my eye was the road sign, which was positioned at the rear of the car. To be fair I don't know if the two men, who had an engineering company's name on their jackets were connected with the car and the sign, but I didn't see any other form of transport parked in the vicinity. I stopped my car and got out to take a photograph of the sign (see page 12). Be truthful I am no prude I have been known to use the F word the odd time, especially as we approach deadline on Wednesday, but what I saw on the Crosshaven road was, I thought, taking things a bit too far. A lot of visitors and tourists would take a trip to Crosshaven on the weekend and is this a good impression to leave them with? Whoever put the sign there probably thought it was 'cool and funny'. What do you think?

I was saddened to hear that Donie McNamara of Passage West had died. Many years ago in another life I had a chip shop in Passage West. I'll always remember I opened for business on April 20th (Hitler's Birthday) but I lasted longer than the Third Reich! anyway Donie worked a few doors down in David O'Briens pub and every night after closing Donie would call into my chipper for his (and the staff on the bars) suppers, a lovely man, never said a bad word about anybody, always smiling and cheerful, that's a good legacy to leave. If there is a lounge bar in Heaven I know Donie is pulling pints up there. My sympathy to his family and friends, R.I.P

Isn't the Frankfield Bus Service fantastic? I seem to see that small bus every minute of the day up and down the Grange hill. It was a long time coming, but wasn't it worth the wait.

As I am writing this article at 1.50 am I have just realised that its my Birthday so excuse me while I go to the drinks cabinet for a shot of Russian Vodka, Ah that's better. The three things I like about Russia are, their vodka, their army choir, my son-in-law Sergei not forgetting his mother Rita, whose here on a short visit, and the fact that Russians beat the master race back to Berlin in 1945.

One of my advertisers told me that one of my competitors (I didn't realise I had any, now Michael don't be arrogant. I'm only joking) told him that the Douglas Weekly was not really a representative of the Douglas people and the area. Is that why everybody reads the Weekly? On a serious note as the weekly approaches its third year. I believe that its success is due to you the readers, and not just in Douglas. But I know one reader who works in Douglas and is under orders to bring a copy to the family home in Mayfield every week. Together we have got things done in our area and beyond, and we will continue to highlight issues and most important of all to be your voice should you wish to express your opinion on something that concerns you. Is the Douglas Weekly a representative of the area? Only you can answer that.

Coming out of Douglas Court Shopping Centre last week. I saw a taxi parked in the taxi & hackney rank at the bus stop, on the dashboard of the taxi was a copy of the Douglas Weekly. I tapped on the window and introduced myself and asked the driver if I could take a picture of him (see page 7) with the Weekly "No problem", he replied, "I'm Paddy Monaher from Grange, and I'll tell you a better one, the taxi I'm driving now here I bought off the back of the Douglas Weekly up in Douglas Renault". Paddy, you made my day. Not to mention Moss Kennedy and the staff of Douglas Renault, when they read this.

The best of luck to local young lady Maria O'Flynn who just opened her own business (Pretty Paws). I spoke to Maria last week and what impressed me the most was her gentleness with a little dog she was grooming and her genuine love of animals. Anyone who is kind to animals is No. 1 in my book!

Enjoy the long weekend, don't let your children go swimming on their own, drive carefully, belt up, take your time and you'll still get there. After all, if you drive too fast, what will you do with the few seconds you save? Think about it.

Bye for now. Michael.
---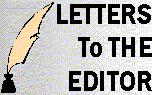 ---