24th August, 2000


It's been a tough and sad week. On Friday morning while I was delivering Douglas Weekly's, I got a phone call from my daughter telling me that "Vincent had a heart attack". "How is he", I asked, "He's dead" was my daughters reply. This couldn't be, not my sisters husband, Vincent Twomey aged 48, Vincent who had won an All-Ireland medal for Cork in 1970. Later on he married my sister Jennifer and he went to live in Ballincollig, where Vince became a member and player with Ballincollig Rugby Club. A man so full of life and fun, the first out on the dance floor, where he never took no for an answer from a dancing partner he had chosen, his favourite dance was the twist. A few years ago when we all went to my nephews wedding in Louth we decided to go by train. The train had only left Kent Station when Vince produced a pack of cards and a pocketful of change, and the shout, "Anyone for poker". It seemed the journey only lasted a five minutes.

The huge crowd at Vincent's removal and funeral was testimony to his popularity. One person I spoke to at the funeral said to me "I only knew Vince through meeting him in the pub, where he always seemed to be joking and laughing, but looking at the huge crowd here today he must have been a popular guy". He was I replied, and he left us a good legacy "Don't take life too seriously, make the most of it and do a good turn along the way" Vince I like many others will miss you, especially at parties and functions where your personality shone through like a beacon. I was proud to know you as a brother-in-law and friend. I won't say 'rest in peace', you never did. A man said to me after the funeral, "Vince (he was a fitter) is up there now telling St Peter there's nothing wrong with the gates, a drop of 3 in 1 oil should do the trick.". Thanks for the good times Vince, and I'll finish with a line from a song, "So long, it's been good to know you".

A reader told me to look up the website, realcork.com. I did and I was surprised! Filth rubbish, dilapidated buildings etc, Douglas also gets a mention. Do shock tactics work? Take a look and decide for yourself. Speaking of rubbish I drove through Douglas West on Sunday morning and the contents of the litter bin at the corner of Morris House were all over the place, mostly white paper. On Monday morning I walked through Douglas East Village and the streets were littered with rubbish, the time was 10.30p.m., the litter bins were overflowing, some of their contents were on the street outside Deirdre Clune's constituency office. I called in to be greeted by Deirdre and Simon Coveney. I asked them had they noticed the condition of the business heart of Douglas? The ugly roundabout that greets visitors to Douglas compared to Carrigaline with the flowers, fountain and silver bird. Deirdre suggested that I ask the financial institutions in Douglas East to sponsor a roundabout. I agreed it was a good idea, so I called into one and I spoke to the manager. However my suggestion was met with a smile that suggested I keep on "taking the tablets". I left but I am not giving up. Watch this space.

Most of you motorists will have noticed the green filter arrow light which allowed cars to turn left from the Well Road into Douglas has disappeared. I spoke to a local Garda who told me that there were several accidents with motorists assuming that the green arrow meant that they had right of way! What about an amber arrow with a yield sign. If motorists don't understand that sign they shouldn't be on the road. Finally on this subject, motorists should not be allowed to turn right at this junction, one car turning right can hold up 20 to 30 cars behind. Speaking of lights, are the traffic lights at Curragh Woods ever green when one comes down the Frankfield Hill? And is the new shuttle bus service to Frankfield as frequent as it used to be? Next month sees the school goers returning to school, and they will depend on a good regular bus service.

Donnybrook Hill is being dug up again! What is it this time? Good manners would dictate that residents and motorist are told what's happening, but perhaps manners are like the 'Hula-Hoop' a thing of the past.

I read last week that the Queen Mother took a walk downstairs in Buck House. The ultimate 'Upstairs Downstairs' scenario, she spoke to one of the staff asking and pointing to something she saw "What's that?" back came the answer "that's an ironing board mam" no wonder she lived 100 years old.

I'm off on a week's holidays to recharge the batteries, see you next week.

Bye for now,
Michael O'Hanlon.
---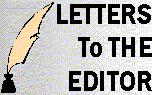 ---