31st August, 2000


Well I had a break and I'm back with my batteries recharged. My wife and I decided to take a driving holiday around Ireland, we covered 800 miles in 5 days. We visited counties Clare, Galway, Mayo, Sligo, Roscommon, Longford, Tipperary, Laois, Killkenny, Wexford and Waterford. What impressed us as we passed through little towns and villages was the cleanliness, the hanging baskets, tree lined streets, absence of litter. The potholes in Doolin, Co. Clare were pretty bad for such a busy holiday area, O'Connors bar and restaurant in Doolin was excellent. A local bed & breakfast in the place was only charging £12.50 a night. I found out why the next morning when our teapot contained only one teabag, which I squeezed and pressed with a spoon, but to no avail. The tea was like dirty bath water, after that we stayed in hotels.
The Westport Woods Hotel in Westport is a fine hotel, the staff are a credit to the trade. A four course evening meal, lovely bedroom and a self-service breakfast, all one could eat, live music in the lounge all for £150 for 2. I bought some drinks in the bar and the bill came to £5.03 I gave the barman £10, he gave me £5 change, nice touch. I'll be back.

On Sunday night we booked into the Rhu Glenn Country Club Hotel in Slieverue Co.Killkenny. It is situated on the main road between Wexford & Kilkenny. Receptionist Marie Bolger had a smile and a welcome for us, and the fillet steak was a joy to behold. Two evening meals, lovely bedroom, and a good hearty breakfast all for £100, great value. I have no problem with B&B's, but if one likes a drink, privacy, own T.V in the room, a chat with people in the lounge, drinks in your room, it's hard to beat a hotel. Now that's enough about my break.

Last week I mentioned that the roundabout at the entrance/exit to Cork Airport was a circle of weeds. a disgraceful first view of Cork, when a visitor exits Cork Airport. A reader tells me the weed killer has been sprayed on the circle of weeds, so hopefully things are beginning to happen with this eyesore.

Speaking of eyesores, I also mentioned last week the condition of the two major roundabouts in Douglas, both situated outside the entrances to the two major shopping centres. We rang the County Council last week to tell them that a local businessman had offered to sponsor one, that is, to pay for it's transformation from a grotty eyesore to an attractive flower filled thing of beauty. Today another company in Douglas rang us and offered the same. They would also pay for everything to make Douglas look nice. We rang the council and told them about the offer, their reply was that the roundabout at the Douglas Village Shopping Centre/Shell entrance might not be staying in it's present position, and that they would come back to us on the other roundabout at the entrance of Douglas Court. Two weeks ago Deirdre Clune T.D suggested to me that I approach local businesses in the Douglas area for sponsorship of the roundabouts. I didn't have to, they read it in the weekly and responded, and I thank them for that. Now T.D's, Councillors, the ball is in your court, let us know what the plans are for the roundabouts, we have the sponsors, they will pay to decorate the roundabouts. What more do you need?

The manager of the Touchdown, Deborah, tells me that there will be a race night held at the Touchdown next Thursday night Sept 7th. The night is in aid of Cork Cancer Research Centre. Race nights are becoming very popular fun nights and what a better way to spend a night having a good time and raising funds for a worthy cause. I'll be there, hope to see you there.

Good luck to Douglas girl Amanda O'Regan who has been picked for the Cork Camogie team to play Limerick in the final on September 17th.

A few months ago Mary Harney told us that the Hugh O'Flaherty controversy would be forgotten in a few months. Obviously the European bankers didn't think so. What a disaster! 80% of the population stated that it was a bad choice, but the arrogance of the government left us in no doubt what they thought of people's views. Now they know.

Next Monday all the primary schools will be reopening. The summer wasn't long going, was it? Not to worry, Christmas is only around the corner!

Bye for now,
Michael O'Hanlon.

P.S Big things are happening at Texaco, South Douglas Road. Watch this space!
---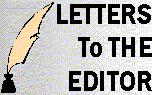 ---