7th September, 2000


Last Sunday the Gods were smiling on us. I had been promising my grandchildren I would take them to Garnish Island and on the way to the island we would see the seals basking on the rocks. As most of you will know Garnish Island is just a short boat trip from Glengarriff. On the way down we passed through Enniskeane and Ballineen, two beautifully kept villages spotlessly clean, baskets of flowers everywhere and a row of old cottages all painted in different bright colours. Dunmanway was also beautifully kept. What have these villages and towns got that we haven't got? Community pride would seem to be the answer.

One good piece of news I have to report. Two weeks ago I reported that the roundabout at the entrance/exit to Cork Airport was an ugly mess of weeds. Last week the weeds were destroyed, and on Sunday on the way to West Cork I noticed that the roundabout was completely dug up, so hopefully the sight that will greet our visitors will be a brightly coloured mix of flowers. Well done to whoever organised the clean up.
Deirdre Clune T.D sent me a letter this week (see letters page) I agree totally with the sentiments expressed by Deirdre. She states that the county council would be interested in speaking to anybody who wishes to contribute to making Douglas an attractive place to visit/pass through/live in. If the county council wishes to contact me I will give them the names of two companies situated in Douglas who will pay to have the two roundabouts (at Tesco entrance and at the other at Douglas Court entrance) beautified, what more do they need? Don't tell me you don't know what the long term plans are for those two roundabouts. That's not good enough. How long have these roundabouts been there for? Years! Lets do something now and let tomorrow take care of it self.

I was sorry to hear that Jack Bergin had died this week. Another link with Pipers in Douglas and Crosshaven is gone. Everybody who ever went on the swinging boats in the "Merries" will remember Jack, with his powerful shoulders he brought the boats to a gentle stop. The brake was a long piece of timber, which he raised under the boat, thereby stopping its movement. I'm told many years ago, perhaps 75 or so, a young boy walked into Pipers in Croshaven looking for work, and for the rest of his working life he became a part of the Piper family. Every springtime he would paint the wall at the entrance and tend the flowers there. Years ago a plaque was erected at the wall in honour of his dedication to the upkeep of the site. My wife summed up Jack Bergin when she heard he had died "he was a gentle man on the boats slowing it down very gently, and putting his hand out to help women and children out of the swing boats". What more can I say except "Thanks for the rides and the happy memories Jack" Rest in peace.

I met a local painter Paul Murray and his wife Mary this week in the shopping centre. I congratulated them on the birth of their sixth child, a little girl. I'm told that a blessing now days for women giving birth is the Epidural. I asked Mary did she avail of this wonder of science, her reply was "Paul was my epidural, he held my hand" what more could I say except Congratulations.

Well done to our local hurling team of Douglas G.A.A. Club who came back from Mosney with silver medals. Everybody is very proud of you, well done to Eddie Murphy and the rest of the crew involved in getting the lads to an All-Ireland final. I am sure that there are a couple of future Cork team players in the squad. well done to all concerned.

Young people are dying on our streets now almost every weekend. Stabbings, fights, knocked down and the boots go in for the head. People are worried when their youngsters go out on the weekend to the City Centre. They wait for the sound of a hackney/taxi and finally the sound of the key in the door, and that's the way it should be. Unfortunately life's not like that anymore, the cause? I firmly believe we are programmed by media aggression from the cradle to the grave. The children's cartoons are filled with aggression, manners are a thing of the past, to say please or thank you is a sign of weakness, pop music culture is an aggressive thumping beat. Advertising on television is noisy and aggressive. Driving on our roads is becoming a form of aggression, we are been brain washed with aggression, and the sad fact of the matter is that we are not aware of it.
The good news is that next month, Oct 6th the annual Douglas weekly person of the year awards night will take place at the Rochestown Park Hotel. Watch this space.

Bye for Now,
Michael O'Hanlon.
---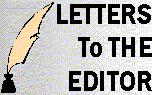 ---