"THE SCRAP PEOPLE"
Merchants and Processors of all ferrous and non-ferrous metals and new and reusable steel stockholders
A Proud Record in Recycling

Galway Metal Company Ltd. (Ireland) was established in 1969 to buy, transport and sell Scrap Metal. Over the years the business has expanded and grown steadily and now provides an integrated service to Industry.

This scrap metal is processed at our recycling site and primarily exported. Other activities at our plant include new and reusable Steel Stockholding.
We provide the necessary equipment to keep the Environment around us clean and green.
---
Members of the:
---
A Metal Waste Management Company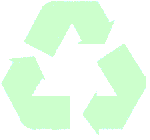 ---
Galway Metal Company
Oranmore, Co. Galway
Ireland
Telephone: 353 91 794358
Fax: 353 91 790218
E-Mail: GalwayMetal@tinet.ie
To make an Enquiry click on the icon

| Industry | Processing | | Stockholding | | Environment | | Export |
This site was created by E-maginet