School News
This is where we'll announce the most recent school and local news. If you've visited us before and want to know what's new, take a look here first.
INDOOR HURLING
It's that time of year again. The two Geevagh teams are through to the finals of the INDOOR hurling championship. On the 22nd of January the Geevagh boys started their campaign, in Coola complex. Our first outing was against Kilmactranny, at half time we were winning 6-5.In the second half we showed off the Geevagh style of hurling skill, from this we scored 10 fabulous goals between us. We won our second match comfortably against Kilross. The following Monday the girls played Kilross in their first round in Coola. They won comfortably and were through to the next round. The boy's started their second round a week later in the Teeling Centre. We beat Sligo School Project easily. We beat Grange in our next match and then we beat Cloghouge. We were turning out to be unstoppable and unbeatable. Riverstown struggled to get to the second round against Geevagh. We overcame Riverstown comfortably, with a score-line of 8-2. In the girls second round they played a series of teams also in the Teeling Centre, Collooney. They beat St. Edwards, Calry, Ransboro and Doocastle. They beat the first three with ease .In the second round final they played Doocastle. It turned out to be a class game of indoor hurling and in the end we won 7-6 mainly because of experience. Geevagh are the first school to have boys and girls teams appearing in the outdoor and indoor finals in the same year. The boys are playing the reigning champions Tubbercurry. The girls play the defending champions Kilmactiuge.

Miss Kelly

Miss Kelly was a great teacher to our school. She taught in our school for five years. She was brilliant at Art, Nature Studies and Environmental Projects, and also organised a recycling project for cans which earned us a computer and television for our classrooms. Miss Kelly is now known as Mrs. Mc Loughlin.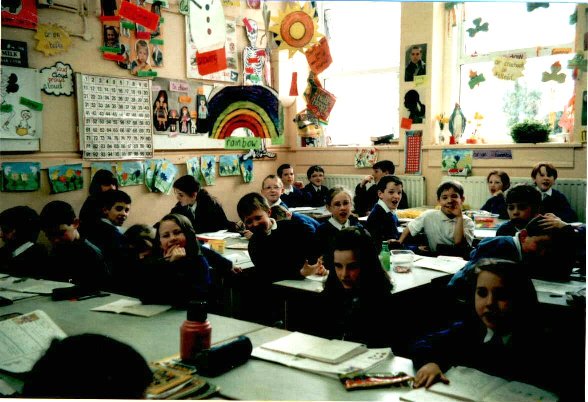 Miss Kelly's class, 96-97
She got married on 29th December 1998 to Martin Mc Loughlin and is now living in Castlebar. The school thought of her as a caring person who always helped people. We miss her loads!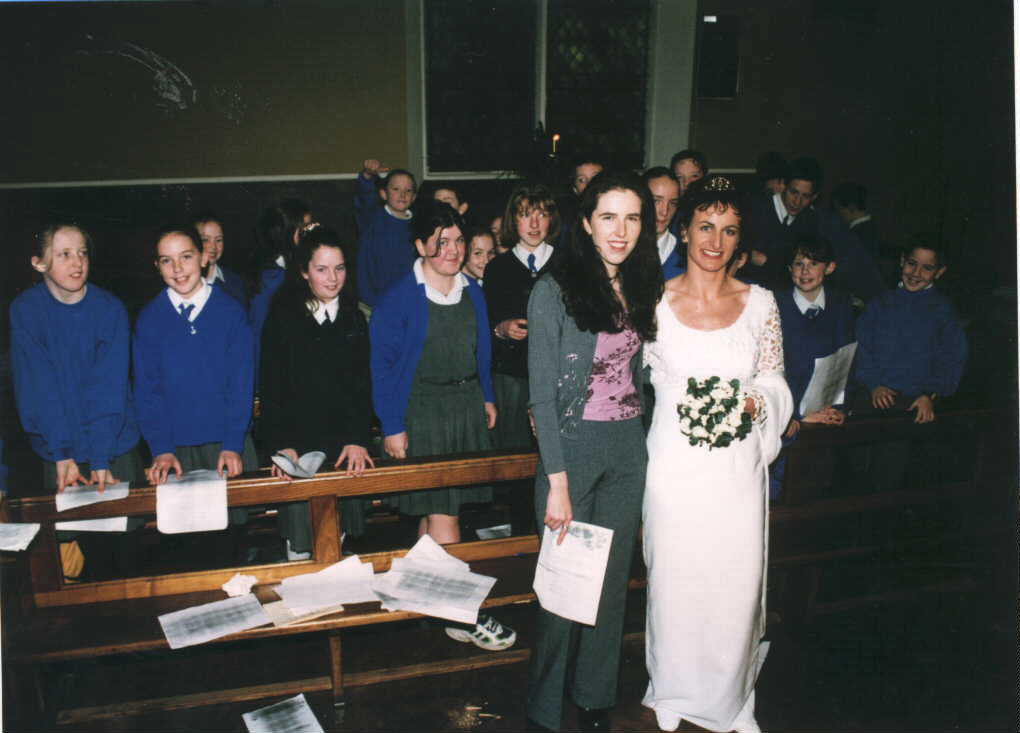 | | | |
| --- | --- | --- |
| | We were recently honoured to be visited by Mark Scanlon, World junior cycling champion, and native of Sligo. | |