William Smith O'Brien (1803-1864)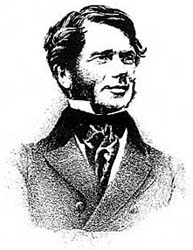 Remembering a Patriot Leader
William Smith O'Brien is usually remembered as leader of the "Rebellion" at Ballingarry, Co. Tipperary, in July 1848. For his part in it he was convicted of high treason and transported to Van Diemen's Land (Tasmania) where he spent five years.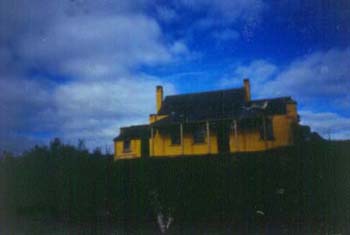 Smith O'Brien's Cottage in Port Arthur, Tasmania
Photo copyright © C. Heaney
He deserves to be remembered for more than "a contemptible episode" (his own words). A man of mixed heritage, a descendant of Brian Boru whose immediate family background was Protestant Unionist, he spent seventeen years of his life fighting for Irish interests in the British House of Commons. He was a representative figure of public opinion in Ireland in the first half of the nineteenth century, although overshadowed by Daniel O'Connell, and is an excellent role model for an all-Ireland consensus in our own day.
After O'Connell, he was the most celebrated figure in Irish public life at the time. But he was aloof in manner and spoke with an English accent so never enjoyed the adulation of the people as did the older man.
O'Brien was born in Dromoland Castle, Co. Clare. His home in adult life was at Cahirmoyle, Co. Limerick.

He attended Harrow School, England, where a near-contemporary was Robert Peel, later Prime Minister and a political adversary.

He read and wrote in several languages, Latin and Greek as well as French and German. In later life he studied Irish and the poet Brian O'Looney became his "court poet".

His son Edward supported the Union with England. A daughter, Charlotte Grace, devoted her life to the care of Irish women emigrants in America.

O'Brien is commemorated by a statue in O'Connell St. Dublin and by the William Smith O'Brien cottage at Port Arthur, Tasmania.

Australian admirers presented him with a magnificent vase weighing 125 oz. of nine carat gold. It is now on view in the National Museum of Ireland at Collins Barracks, Dublin.

Photo copyright © C. Heaney
The objective of this site is to stimulate interest in and discussion of the life and times of William Smith O'Brien. Comments and questions welcome - please click on either of the links below.
The author of this web site is Carmel Heaney, a native of Dublin, Ireland. She studied history at the National University of Ireland. Her interest in William Smith O'Brien was stimulated during a visit to Tasmania, where he and other Young Ireland leaders served their sentences after transportation.
Ms. Heaney is retired from the Irish diplomatic service. She has written and broadcast on subjects relating to history, travel and books. Her biography of William Smith O'Brien has recently been published and may be ordered from:
Donatus Press
Tobernea Lodge, Tobernea Terrace
Blackrock, Co. Dublin

Ireland
Price: Euro € 12-: US $15 plus postage: Euro € 2.50 within EU: US$6- elsewhere.
Enquiries to the above or by E-mail to donatus@eircom.net
| | |
| --- | --- |
| E-mail: | |