GOLDENHEIGHTS GOLDEN RETRIEVERS
HOME / ABOUT US / OUR DOGS / PUPPIES/ CONTACT
/LINKS
TYROL INDIAN RULER
"INDY"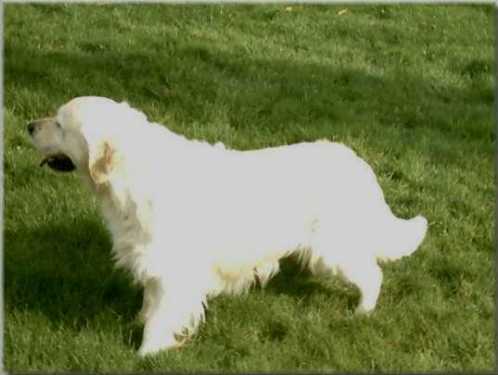 INDY (TYROL INDIAN RULER) IS OUR CUDDLY, SENSITIVE BOY. HE IS EXTREMELY AFFECTIONATE AND LIKES A LOT OF ATTENTION WHICH WITH HIS ENDEARING EXPRESSION HE USUALLY RECEIVES! HE ENJOYS LIFE TO THE FULL AND HIS CONSTANTLY WAGGING TAIL TESTIFIES TO THIS! SHOWING WAS NEVER INDY'S CUP OF TEA BUT FOR THE SHORT TIME HE WAS SHOWN HE WAS WELL PLACED AND HAS A GREEN STAR WITH BEST OF BREED & SEVERAL RESERVES. HE HAS ALSO WON GROUPS AT OPEN SHOW LEVEL AND HAS WON AN ALL IRELAND GOLDEN RETRIEVER CLUB MATCH. INDY MUCH PREFERS A QUIET LIFE - A STROLL ON THE BEACH, PLENTY OF CUDDLES & GOOD FOOD IS WHAT MAKES LIFE WORTH LIVING FOR OUR INDY!
INDY'S IDEA OF AN IDEAL WALK -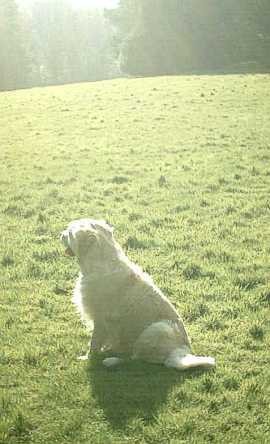 TIME TO SIT AND ADMIRE THE VIEW!