On-Going Programmes 2007
Training Course in Spiritual Accompaniment
Our two year course in Spiritual Accompaniment at Grace Dieu and at the Princethorpe Retreat Centre in the Midlands in England will begin in the Autumn of 2007. If you are interested in either of these training programmes please download the application form . The aim of this course is to enable participants to minister compassionately and effectively as Spiritual Accompaniers under Supervision. The first year concerns personal spiritual development. The second focuses on the accompaniment of others.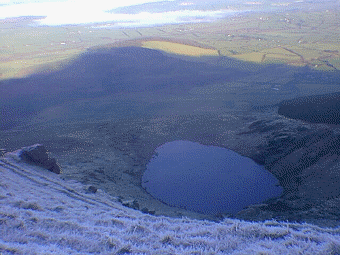 Course Description and General Information
Brief Description: Participants will experience both personal and professional development
Personal level
openness to the transformative power of God in their lives.
greater self awareness
the ability to acknowledge strengths and limitations
greater ability to articulate their personal faith journey
discover new understandings and insights
Ministerial level
the ability to take a 'Contemplative Stance'
a new way of being connected to the other, self and the world
Attunement to the movements of the Spirit – attentive to the sacred/depth dimension as it unfolds within our own personal stories.
to be comfortable undertaking the shared journey of Life with another especially during moments of doubt and uncertainty.
an awareness of the importance of personal supervision
sensitivity in relation to boundary issues
Process:
Input, personal and group reflection, appropriate reading,
Verbatims (second year students).
Requirements
attendance at all weekend sessions
participate in all course activities
to be in personal spiritual accompaniment
undertake personal supervision with a member of the team
to provide accompaniment to others (second year students)
If you wish to download and print a copy of the application form please click here
Completed applications to be received by Easter 2007.
Counselling and Therapy.
Personal and relationship issues can be explored in a safe and confidential atmosphere. Individual and Group psychotherapy available.
For further information contact: John Bennett msc.
Spiritual Accompaniment/Direction
Members of the house team are available for Spiritual Accompaniment/Direction. If you would like to explore this further please contact a member of the team.
Supervision
Individual and Group Supervision is available to people working in the following:
Ministry
Pastoral Care
Spiritual Direction
Finding God in your Daily Life.
By focussing on your own experience and on the Word of God, the Spiritual exercises of St. Ignatius enable you
To grow in sensitivity to God
To notice what is going on in yourself
To develop your own prayer life
To find out how God is leading you
To find God in the everyday.
For further information contact: Mike Serrage msc