Some Oak mines from Drumboe.

Dull with some showers.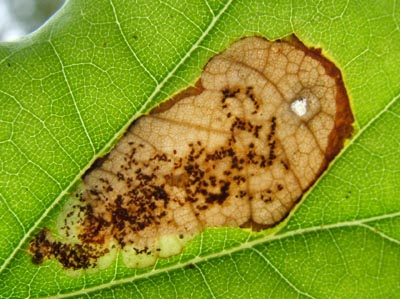 On this one, the exit hole is clearly visible. A Sawfly - Profenusa pygmaea. Thanks to Rob for the id.
This looks like the tentative Stigmella roborella again. There were quite a few of these, so finding a second-brood specimen should be possible.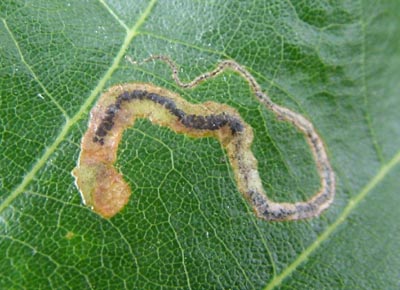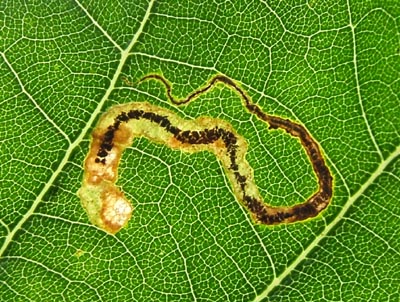 This one, however, looks quite different. No id for this one, yet.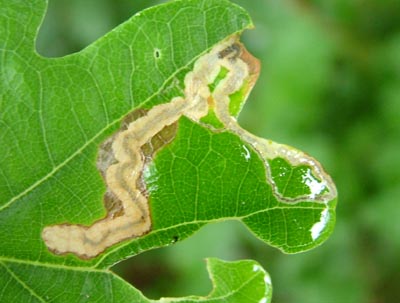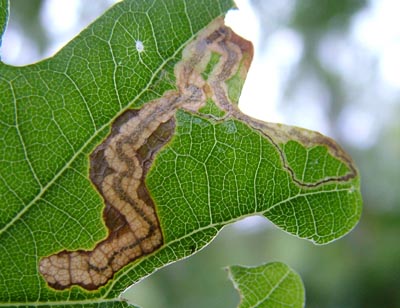 <Previous Home Back to Calendar Feedback Species database Next>